Linstone Housing appoints three co-optees to board of management
Janis McDonald, George McDonald and Ilene Campbell have joined Linstone Housing's board of management as co-optees.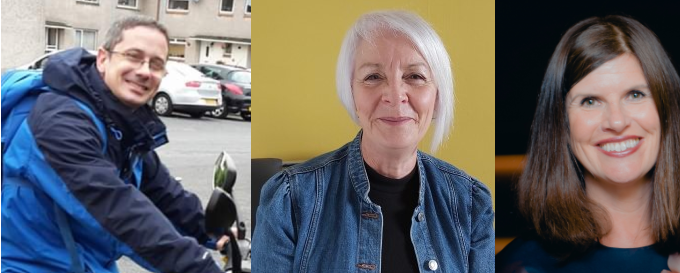 The Association said the move brings fresh skills to the work of the board and further strengthens its work.
All three have a deep-rooted support of community-based housing and the value and benefits it brings.
Janis McDonald is a factored owner and Linstone member who lives in Linwood and is chief executive of Deaf Scotland - the inspiring lead organisation for deaf people in Scotland.
It aims to make sure that deaf people in Scotland can access services and information across all areas of society from their local communities right through to Government.
George McDonald is chairperson of Corseford Tenants and Residents Association in Johnstone and has, with other residents, worked closely with Linstone over the past year to help support his local community.
The Residents' Association in partnership with Linstone - does a power of good work in its community - notably creating a sense of belonging and upholding and fostering an impressive community spirit among local people.

Ilene Campbell is the chief executive of the Tenants' Information Service (TIS) and is well known in the housing association movement. Ilene brings with her a wealth of experience – particularly in the area of tenant participation.
Welcoming the trio to Linstone, Adele Fraser, chief executive, said: "Ilene, Janis and George are ideal co-optees to further strengthen the skills and work of the board.
"We are immensely impressed that they should step forward and give their time, energy, enthusiasm and experience to the work of the Association which in turn benefits our communities."