Living Rent issues 'notice' that tenants will fight evictions
Tenants' union Living Rent issued 'notice' to letting agents, landlords and courts that evictions will be met "with resistance" as the First Tier Housing Tribunal reopened yesterday.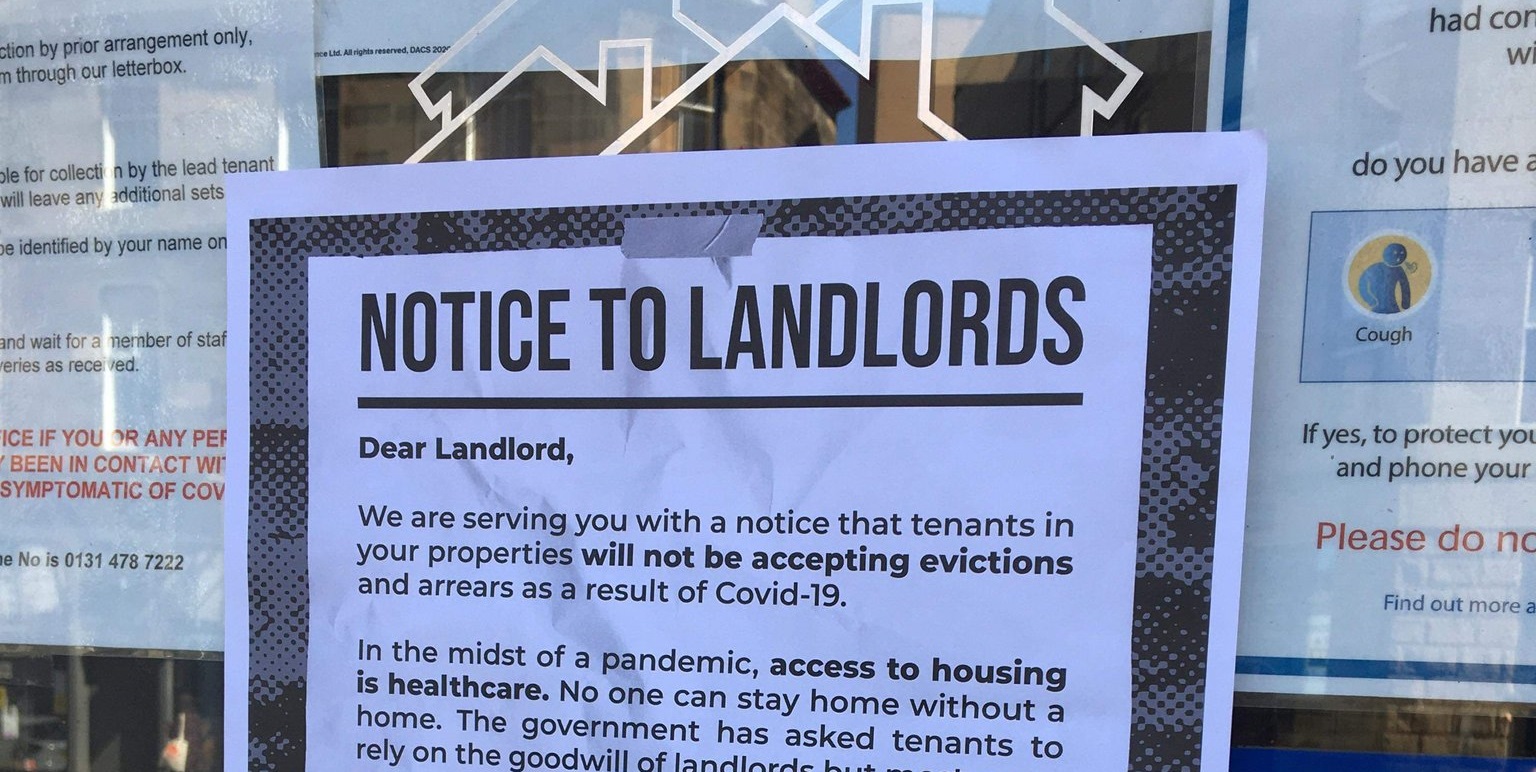 The union put up warning notices at dozens of letting agencies in Edinburgh and Glasgow and made their presence felt outside the First Tier Housing Tribunal, where disputes concerning private tenancies are heard.
The Housing and Property Chamber had postponed scheduled hearings and case management discussions (CMDs) due to the coronavirus pandemic. A reopening date of May 28 was originally set back in March but this was then extended until July 9.
Sonja Coquelin, a Living Rent member, said: "Throughout the course of the pandemic thousands of people have fallen into rent arrears through no fault of their own. Living Rent members are united in asserting that housing is health, and that evictions during and in the aftermath of an outbreak of a highly infectious disease are immoral and unworkable."
Living Rent highlighted new research from Shelter which estimates that 230,000 renters could lose their homes in the aftermath of the lockdown and Shelter Scotland warned that a 37% rise in applications for crisis grants points to a financial crisis that threatens the roof over peoples' heads.
Scottish charities and housing organisations are calling for an extension to the eviction ban and for the Scottish and UK governments to address the devastating amount of rent arrears accrued during lockdown due to the mass furlough and job loss.
Meg Bishop, a Living Rent member, added: "The Scottish Government has knocked back or ignored two proposals to protect tenants in the last two months, all the while extending support and funds for landlords, if the government refuses to protect tenants from arrears and eviction, we have to do it ourselves."
Read all of our articles relating to COVID-19 here.