McGill wins £2.6m Govanhill Housing Association contract
Dundee-based building services firm McGill has secured a £2.6 million contract for work on a housing redevelopment project in Glasgow.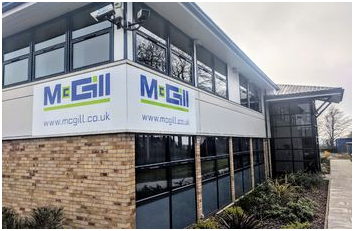 Govanhill Housing Association has appointed McGill as part of the £33m South West Govanhill Acquisition & Repair programme. The programme involves the purchase and refurbishment of hundreds of properties over four years in the South West Govanhill area.
In 2017, McGill was appointed by Govanhill Housing Association to complete phase one of the programme, this occurred again in 2018.
The attainment of this contract marks the continued rise of the company which fell into administration in February and experienced a loss of more than 400 jobs. McGill was subsequently bought by property entrepreneur Graeme Carling. Carling then invested around £1m to purchase McGill's Dundee headquarters, equipment and providing working capital through his newly formed company, Catalus Energy Group.
Graeme Carling, chief executive of McGill, said: "We are very excited to have been awarded this contract and are looking forward to working with the fantastic team at Govanhill Housing Association again.
"We opened our Glasgow depot earlier this month and are currently looking to recruit for a number of positions locally. McGill understands the value of community and admires the work being done by Govanhill Housing Association. We are looking forward to engaging with the South West Govanhill community and the work of the Association."
Annie Macfarlane, chairperson of Govanhill Association, said: "We are happy to announce our decision to award this contract to McGill, a capable and quality contractor who have delivered work for the Association in the past. "
She added: "The team at McGill bring with them expert knowledge and experience to deliver this contract successfully. We look forward to working with them again and creating more quality housing for the community."