More affordable homes planned for Glasgow's Meat Market
Wheatley Group has joined Home Group in planning to develop new homes near the former Meat Market site in Glasgow's East End.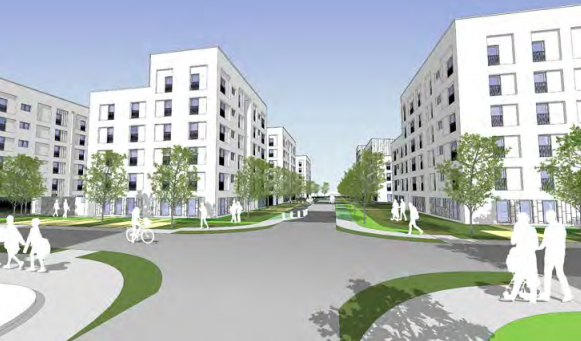 Wheatley has lodged plans to build 254 units, made up of a mix of family housing and flats at the site which is bounded by Barrack Street, Gallowgate, Melbourne Street, Sydney Street and Armour Street.
The planning application comes after Home Group was chosen to work with Glasgow City Council on a 252-home development at the historic site.
Home Group will deliver 240 affordable homes including 79 one-bed and 173 two-bed flats. Around 20 of the ground floor flats would be wheelchair accessible.
The redevelopment is due to be completed in the spring of 2024.
Under Wheatley Group's plan, there will be 221 flats and 33 houses and 75 parking spaces.