National Records of Scotland charts population changes in two new reports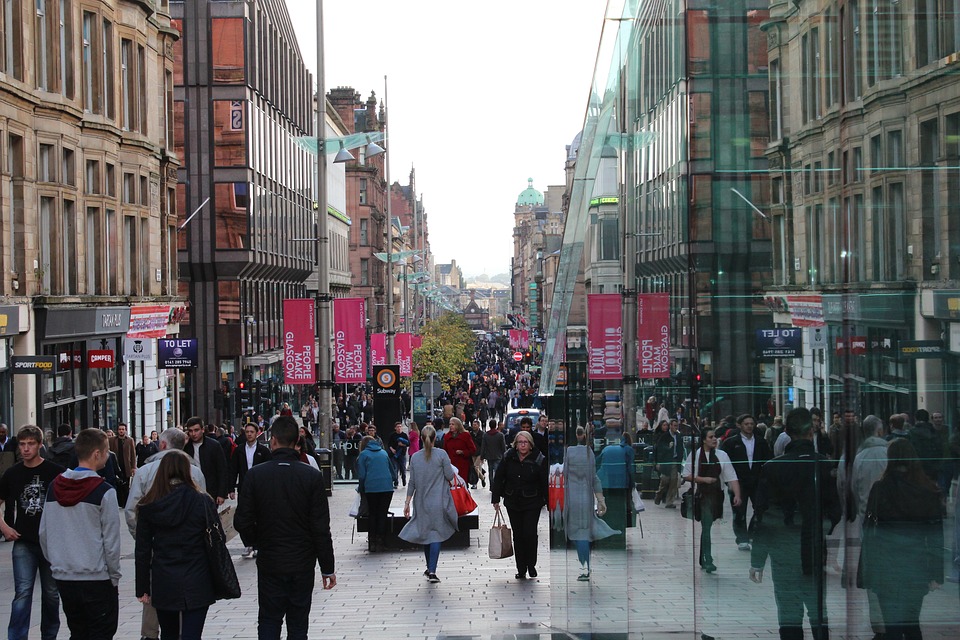 A study of almost 7,000 small geographic areas in Scotland has revealed more detail about population changes during the pandemic.
In July, National Records of Scotland (NRS) revealed that in the year to the middle of 2021, Scotland's largest cities saw their populations fall while some rural areas saw their populations rise, reversing long-term trends.
Its new report, Small Area Population Estimates Mid-2021, looks beneath local authority level at thousands of "data zones" to uncover more detail. The report includes analysis using the Scottish Government's Urban Rural classification.
Over the last year, the number of people living in large urban areas has fallen by 5,600 (-0.3%). This marks a change from previous years. In contrast, the populations of rural areas, small towns, and other urban areas have either increased or fallen more slowly than the previous year. In particular, accessible and remote rural areas had the largest increases over the last year, increasing by 13,200 (2.0%) and 4,700 (1.6%), respectively.
Most people still live in large urban areas (38%) and other urban areas (34%).
NRS statistician Esther Roughsedge said: "The population of small geographical areas changes over time for many reasons, including births and deaths as well as migration inwards and outwards."

"Every council area has pockets of population growth and decline. In the latest year, the largest proportions of data zones increasing in population were mainly in rural and island council areas. This is quite different to the patterns we saw the previous year."
The publication Mid-2021 Small Area Population Estimates Scotland is available to download.
NRS has also created an interactive visualisation tool for quick access to data on individual data zones around Scotland, and an interactive map to view how the population varies across Scotland.
Meanwhile, the extent of the mortality deprivation gap and other types of health inequality have been highlighted in a separate report.
Data from 'Scotland's Population 2021' shows the different outcomes that people face depending on their age, ethnicity, sex or experience of deprivation, and where the gaps are largest.
The short report also looks at how existing health inequalities have been reflected in Covid-19 deaths, with older people who tend to have pre-existing health conditions more likely to die than younger people.
People with disabilities have also been more likely to die with COVID-19. In particular, those whose daily activities were significantly limited by their disability were around three times as likely to die with COVID-19 compared with those whose activities were not limited.
Julie Ramsay, statistician and head of vital events for NRS, said: "Mortality rates are about twice as high in the most deprived areas compared with the least deprived. But for some specific causes of death, we see much larger inequalities. For example, people in the most deprived areas of Scotland are more than 15 times as likely to die from drug misuse as those in the least deprived areas.
"That ratio has increased over the past two decades. In the early 2000s, those in the most deprived areas were around 10 times as likely to have a drug misuse death as those in the least deprived areas. In the last year, the gap has narrowed slightly."
Scotland's Population 2021 also touches on population change. If past trends continue, it is projected that by 2045, Scotland will have a smaller and older population. Growth from migration would no longer offset the growing gap between births and deaths.
This report has been produced annually for 160 years and provides invaluable statistics to describe and provide further insights into how Scotland's population is changing and some of the key challenges we face. It provides a unique opportunity for NRS to look at themes across all its reports. These statistics play a vital role in supporting key policy and funding decisions, and informing broader public debate.
The report is available to read here.