NatWest Group's Social Bond supports nearly 7,000 new jobs in deprived areas of UK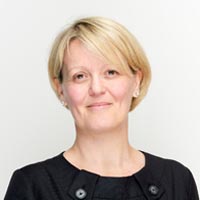 NatWest Group's inaugural social bond has supported the creation of 6,900 jobs in some of the most deprived areas of the UK.
The proceeds of the £642 million social bond are linked to an equivalent amount of the bank's lending to SMEs in areas of high unemployment and low economic growth based on eligibility set out in the NatWest Group's Green, Social and Sustainability (GSS) Bond Framework.
NatWest Group today published its Social Bond Interim Impact Report, providing a first look at the impacts of its inaugural social bond. The Group estimates that around 6,900 full-time jobs have been created through the amount of lending equivalent to the bond proceeds, in some of the most deprived parts of the UK, supporting more than 2,750 SMEs in 96 industry sectors, with one quarter of the estimated jobs being created in the health and social work sectors.
The net proceeds of the social bond have been used exclusively to finance and/or refinance new or existing SME lending, according to the Eligibility Criteria for Social Loans as described in NatWest Group's GSS Bond Framework.
Since issuance, the full proceeds have been allocated to NatWest Group loans of an average £280,000 loan size to more than 2,750 SMEs across Scotland, England, Wales and Northern Ireland.
Alison Rose, NatWest Group chief executive, commented: "Our inaugural social bond is a clear demonstration of our purpose in action. It shows how we have supported businesses to create jobs in some of the most deprived parts of the UK, across a range of sectors.
"NatWest Group is the largest supporter of UK businesses. This social bond demonstrates the positive impact we can have in helping to address regional inequality by championing the potential of the customers and communities we serve so they can recover, rebuild and, ultimately, thrive."