New delivery plan projects near 30-year decrease in child poverty
Child poverty in Scotland is projected to fall to its lowest level in nearly 30 years as a result of the actions taken to date and commitments in the second Tackling Child Poverty Delivery Plan, according to a new report.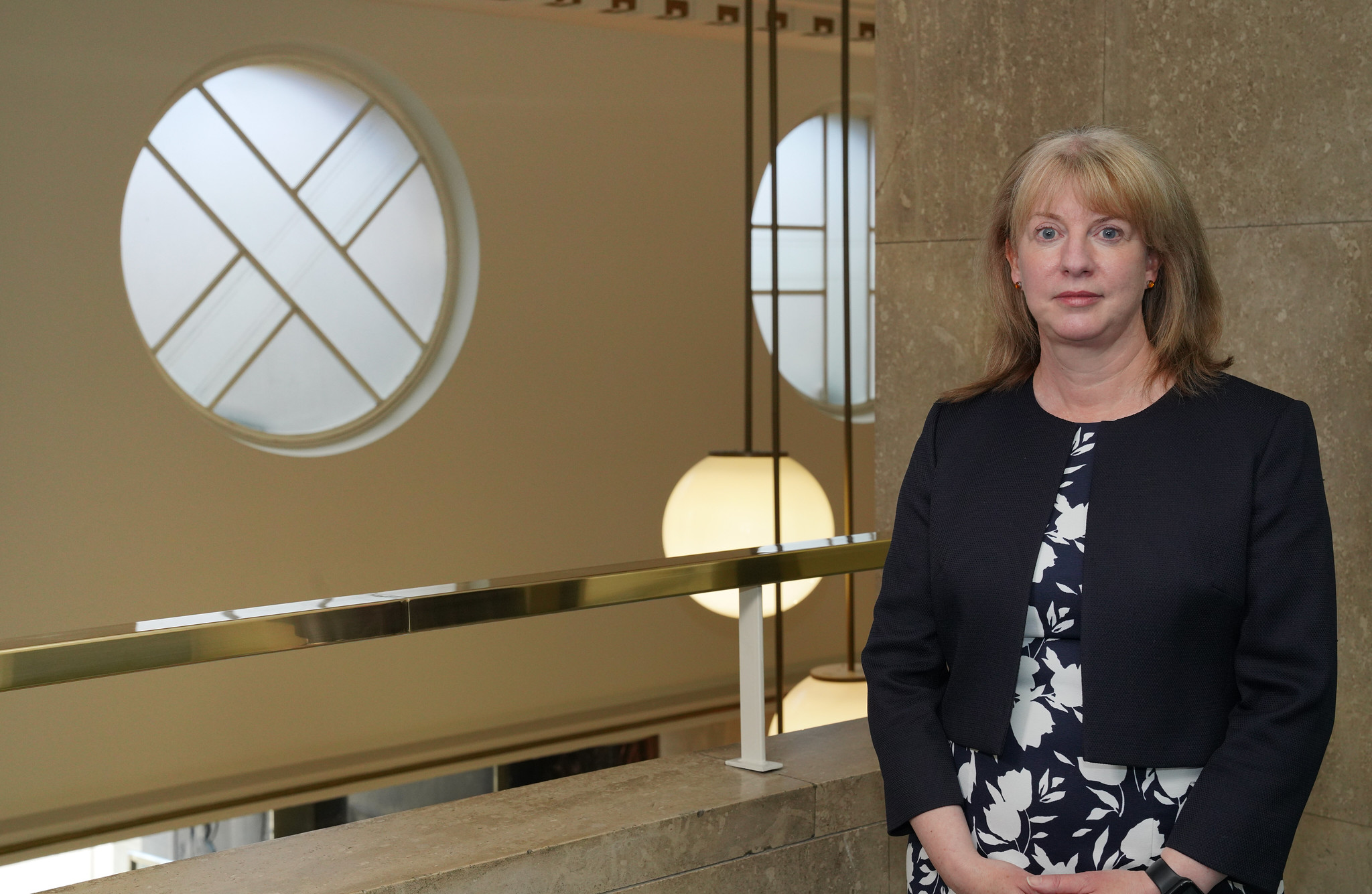 Updated modelling from the Scottish Government suggests that more than 60,000 fewer children could be living in relative poverty in 2023 compared to 2017.
Social justice secretary Shona Robison said a focus on long-term parental employment opportunities, strengthened social security and support to reduce household costs are at the heart of the new four year delivery plan, Best Start, Bright Futures.
In 2022-23 this work will be supported by investment of almost £113 million on top of funding already allocated to ongoing programmes.
Actions include:
Significantly increasing employment services with the aim of supporting up to 12,000 parents to enter and progress in sustainable and fair work through actions taken over the life of the Plan, with initial investment of up to £81m in 2022-23 in employability support for parents
Increasing Scottish Child Payment from £20 to £25 when the benefit is extended to under 16s by the end of 2022. This means £1,300 of support per eligible child per year. It is five times more than originally asked for by campaigners and an investment of £671m over the next two years
Delivering a new Parental Transition Fund to tackle the financial barriers parents face in entering the labour market, particularly over the initial period of employment, with an investment of up to £15m each year
Taking immediate steps to mitigate the UK Government's Benefit Cap as fully as possible within devolved powers, through Discretionary Housing Payments. This will support our priority families, in particular, who are disproportionately impacted by this policy.
Ms Robison said: "I am proud that our actions of the past four years, together with those set out in this plan, are projected to deliver the lowest level of child poverty in Scotland in 30 years.
"We are taking immediate steps to put cash in the pockets of families – tackling the cost of living crisis and helping to lift thousands of children out of poverty in Scotland.
"Our package of five family benefits for low income families, including the increased Scottish Child Payment, will be worth over £10,000 by the time a family's first child turns 6, and £9,700 for second and subsequent children.
"That is a difference of more than £8,200 for every eligible child born in Scotland in comparison to England and Wales – highlighting the unparalleled support offered by this government to children across the early years.
"We will also build on our investment in employment support for parents, through new skills and training opportunities and key worker support to help reduce household costs and drive longer term change.
"Our national mission to tackle child poverty is already giving more children the best start and a bright future. We are determined to meet our ambitious targets set for 2023-24 and 2030 and beyond, so that no children in Scotland are living in poverty. We know there is not a silver bullet and this cannot be done overnight."
Other actions in the plan to provide immediate support and break the cycle of poverty include:
Enhancing 'benefit in kind' offers to parents around childcare, digital connectivity and transport to help increase employment opportunities and ease cost of living pressures
Investing up to £5m to identify a small number of Pathfinder areas in Scotland, working with partners to help support individual family needs
Introducing reforms to improve quality and affordability in the rented sector, continuing to invest in affordable housing and working with housing associations to break the cycle of homelessness.
Scottish Government minister and Scottish Green Party co-leader Patrick Harvie said: "This plan delivers on key commitments to tackle child poverty and inequality in the cooperation agreement between the Scottish Government and the Scottish Green Party.
"We welcome the actions being taken, particularly in mitigating the UK Government benefit cap and increasing the Scottish Child Payment which will provide major support to thousands of low income households."
IPPR Scotland has welcomed the publication which it said contains several significant measures which will undoubtedly improve the lives of children and families across Scotland, and lift tens of thousands of children out of poverty.
Philip Whyte, director of IPPR Scotland, said: "There are positive commitments across improving social security, driving down costs, and increasing employment - but the proof will now be in the delivery. It is vital these commitments are delivered as quickly as possible to provide the support low-income families need now.
"With further investment in the Scottish Child Payment, social security will do the heavy lifting required to meet Scotland's interim child poverty targets – however, long-term we need to see more parents supported into secure and well-paid work to provide a sustainable route out of poverty. While several positive employment measures have been announced today, it is unclear how much of this is new funding. We await further details, but any new schemes must be delivered quickly so they can have the greatest impact.
"While the Scottish Government's job has been made harder by the cost-of-living crisis and inaction of the UK Government, child poverty targets were agreed unanimously in recognition of the potential external pressures. There is a legal and moral duty to lift at least 210,000 children out of poverty between now and the end of this decade. While the delivery plan sets a positive course, more will still be needed in the years ahead to make sure every household in Scotland has a decent standard of living. Importantly, we shouldn't just aim for the targets, but strive for a Scotland free from the blight of poverty."
Claire Telfer, head of Scotland at Save the Children, said: "We applaud the ambition to meet the interim child poverty targets set out in today's plan, and wholeheartedly welcome key actions. Families will benefit from a £25 Scottish Child Payment by the end of this year, as well as action to mitigate the UK Government's benefit cap and significant investment in employability support.
"The plan looks set to make much needed progress in the right direction. Parents tell us that they need additional cash in household budgets to improve life for their children, we know that these measures will help.
"The scale of the challenge is sobering and the government's eyes are wide open to the challenges ahead. One in four children are living in poverty today, and over half of children in Scotland have experienced poverty in the last 12 years. But this is about so much more than numbers, this is about making childhoods fairer.
A real test will be ensuring action is inclusive of all families – especially those priority groups with higher than average numbers struggling on low incomes - 48% of children in BME families and 34% of families with a child under one live in poverty.
Time will tell if the plan does enough to set the course to reduce child poverty to one in ten children in eight years time. In the meantime, the cost of living crisis reigns and families on low incomes face some of their toughest times yet. They need additional help now."