New Loretto home helps tenant 'feel human' again
New Loretto tenant Geraldine Skelly has said she "thanks her lucky stars" for her new home in the south side of Glasgow.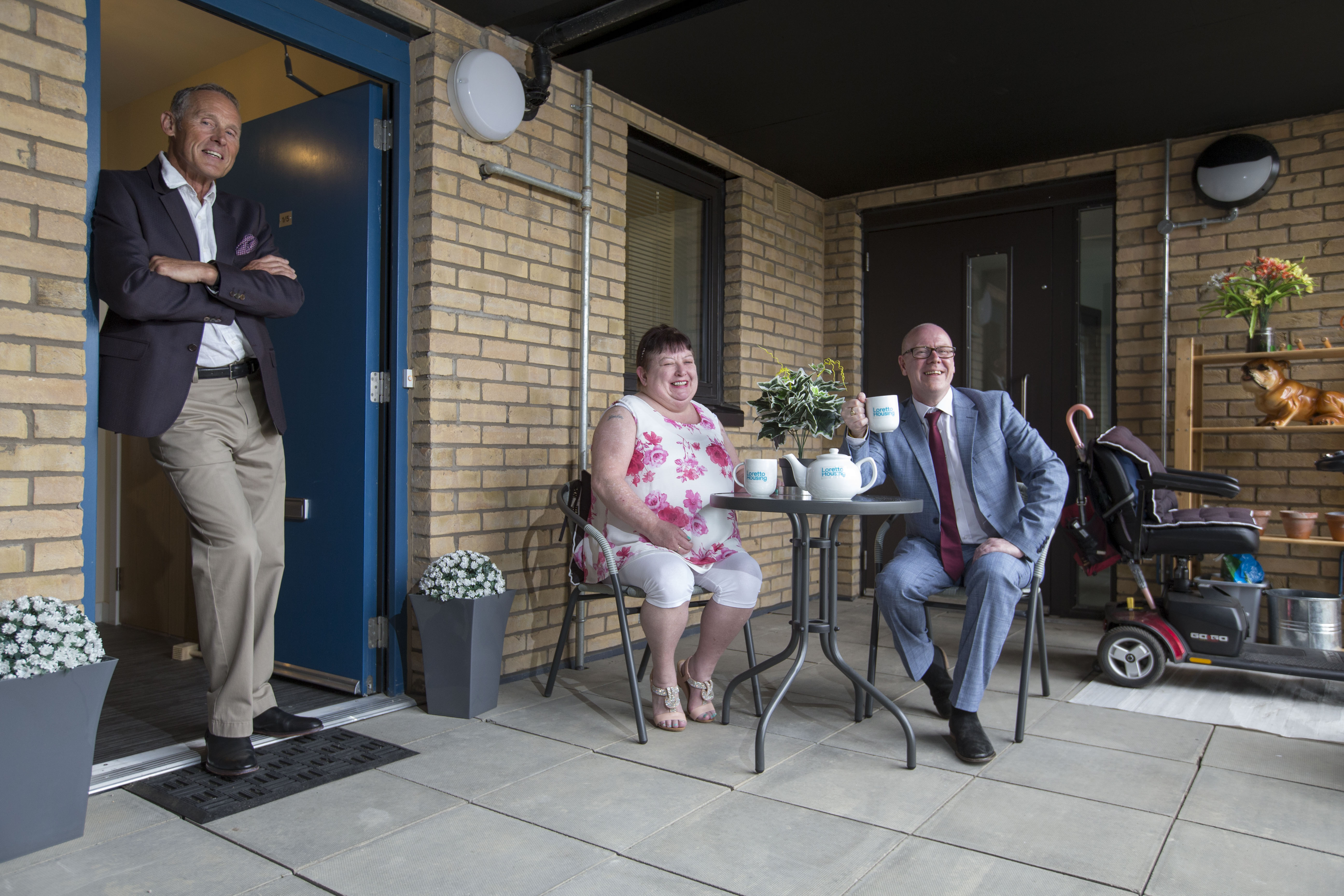 With a communal lift and fully-level access in her block in Shawbridge Street, Geraldine, who uses a mobility scooter, said being able to come and go as she pleases makes a big difference to her quality of life.
Kevin Stewart MSP, minister for local government, housing and planning, dropped by to meet Geraldine and some of her fellow tenants this week.
The 42 new homes in Shawbridge Street are the latest stage in the transformation of Pollokshaws.
The area has been earmarked as a priority for regeneration by Transforming Communities: Glasgow (TC:G), a strategic partnership between the Scottish Government, Glasgow City Council and GHA.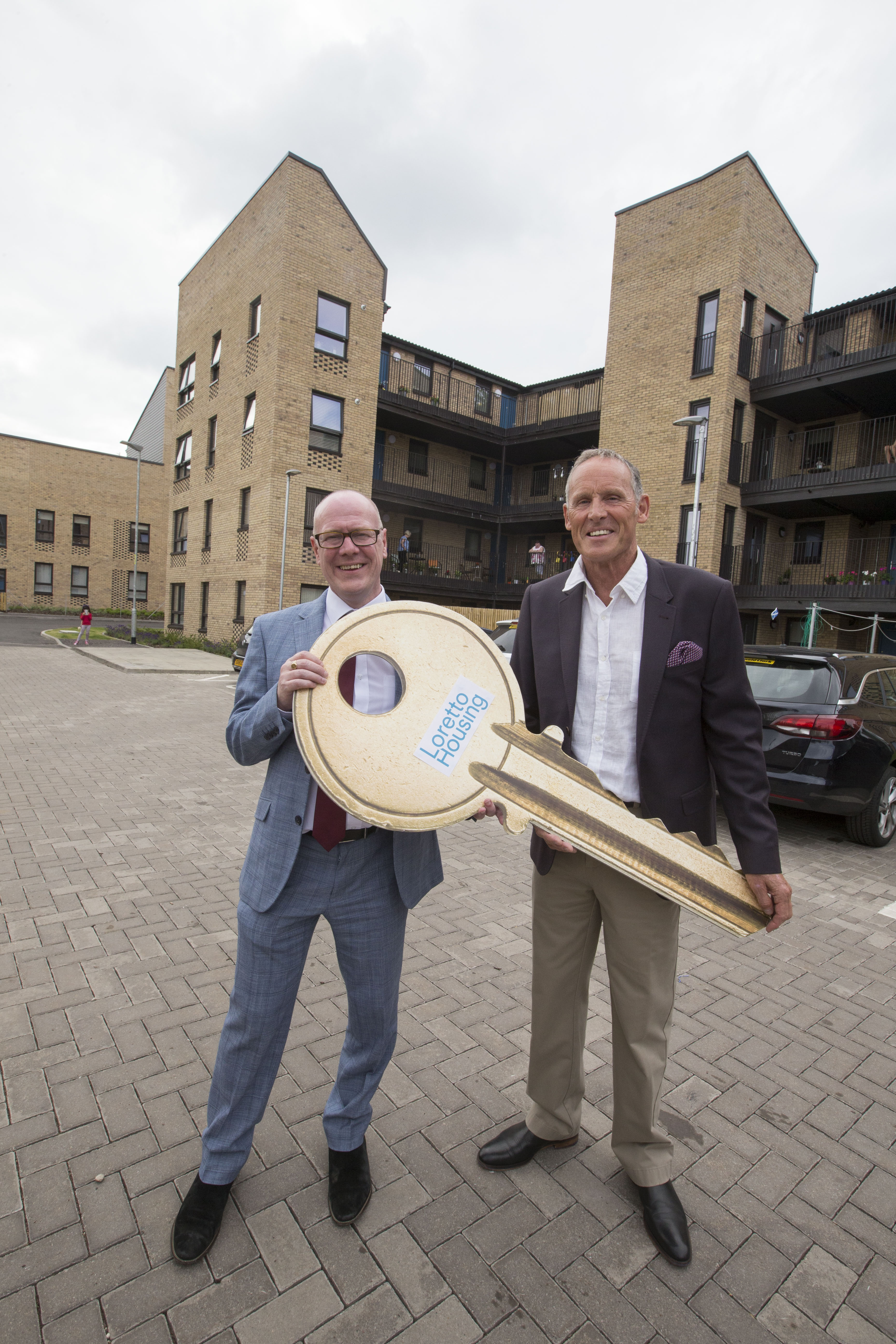 Geraldine, 57, moved from a GHA high-rise in nearby Birness Drive where she lived for 20 years.
She said: "I enjoyed living in the high-rise but it was difficult getting up and down from the ninth floor. Here, it's much easier. The doors are wide enough for my scooter and there's a lift.
"I get out and about much more and I feel a lot better in myself. I feel human again. I love it here. I thank my lucky stars every day."
Housing minister Kevin Stewart said: "These high-quality, accessible new homes are a testament to the partnership working to transform the Pollokshaws area.
"I am delighted to see the difference these homes are already making to people and the positive impact on the wider community, bringing together elements of the old and new to create a vibrant and unique space.
"Everyone deserves a safe, warm, affordable place to live, which is why we're investing a record £3 billion to achieve our ambitious target of 50,000 affordable homes by 2021, of which 35,000 will be for social rent. Successful developments like this keep us on track to achieving that target."
The £5.8 million development in Shawbridge Street, built by contractors CCG, included grant funding of over £3m from the Scottish Government through Glasgow City Council.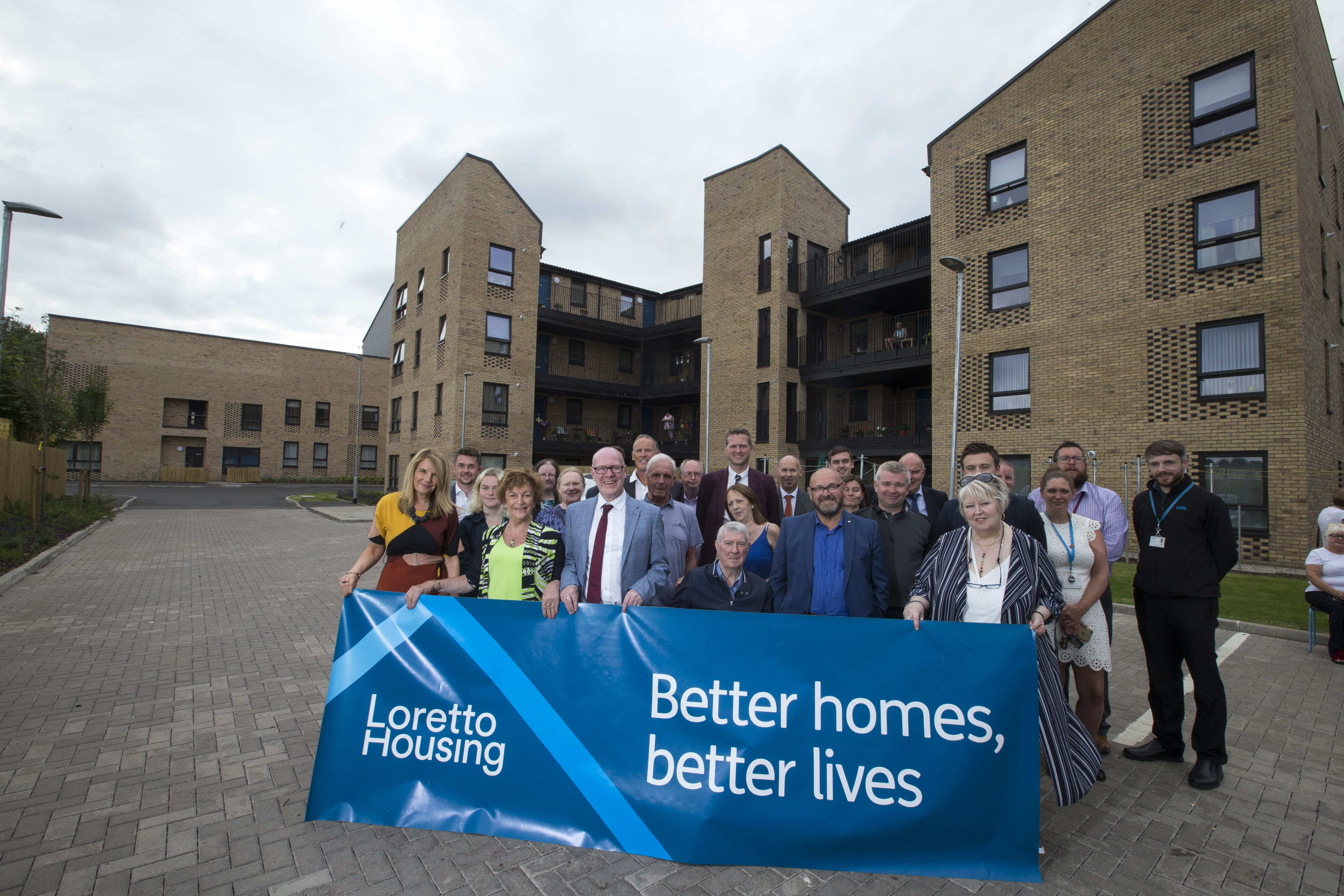 TC:G has overseen the development of 222 new affordable homes in Pollokshaws, including 140 for GHA and 40 for Lowther Homes, Loretto's partners in Wheatley Group.
The new Loretto development also features a new civic square in front of Pollokshaws Parish Church which features the historical Auldfield Church bell, removed when Auldfield Church was demolished in the 1970s and returned to the area just last month.
Douglas Robin, chair of Loretto Housing, added: "I'm delighted Geraldine is so happy in her new home. As well as changing tenants' lives, new homes like this help breathe new life into communities."
Councillor Kenny McLean, chair of TC:G, said: "These homes illustrate the fundamental point that a high-quality home is key to a good quality of life. I am delighted Geraldine's new home has had such a positive impact on her life.
"I am sure these 42 new homes – which are another step in the regeneration of Pollokshaws – are enjoyed by everyone living in them."
Calum Murray, director of CCG, said: "The new homes at Shawbridge Street are highly energy-efficient, creating a positive legacy of energy savings for tenants such as Geraldine.
"The wider impact of the development is also significant, with six full-time jobs, two trade apprenticeships and five work placements delivered as well as donations to the community in Pollokshaws."