New partnership launched to prevent youth homelessness in Edinburgh
Rock Trust and Cyrenians are joining forces to deliver an entirely new local service to reach young people before they become homeless.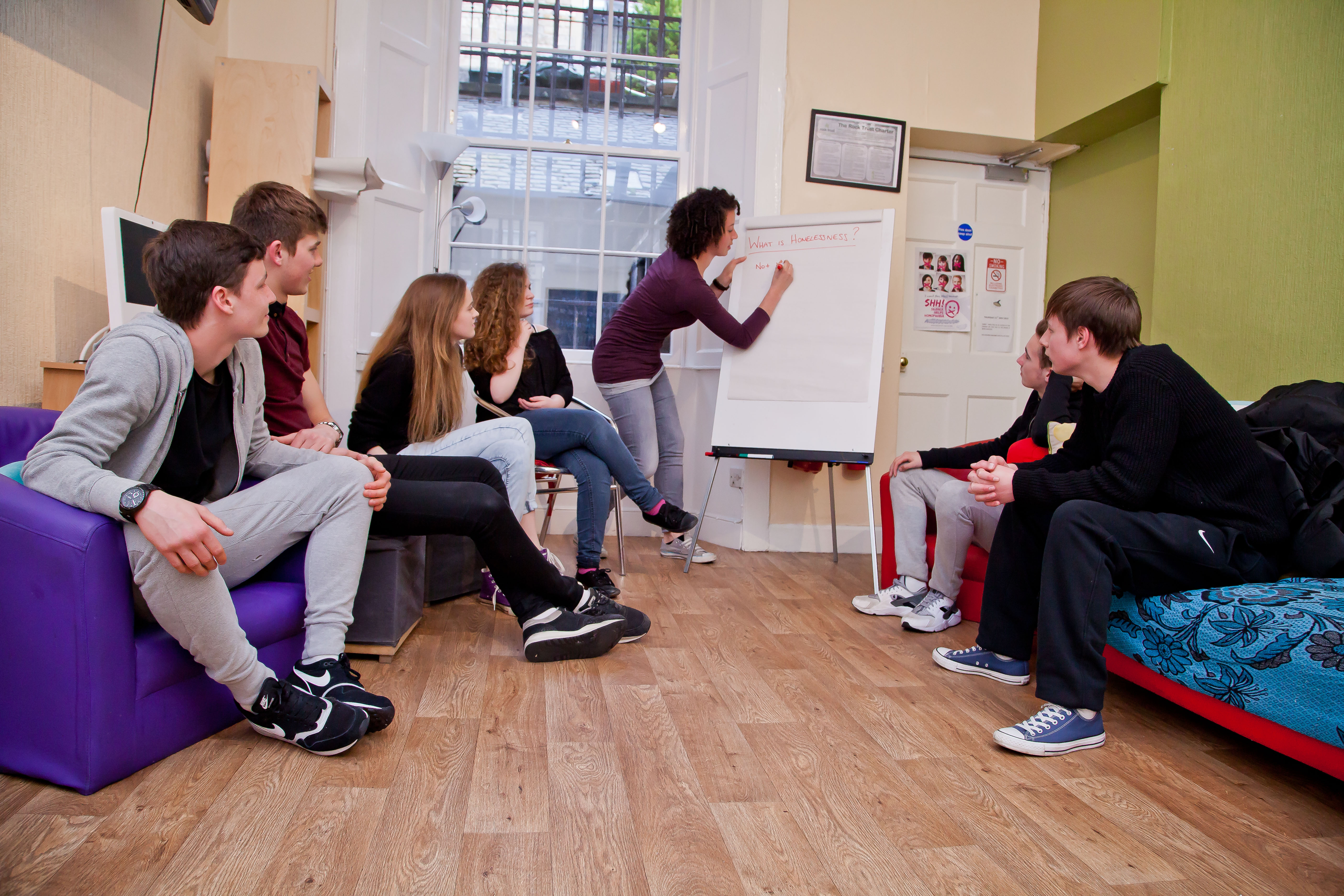 The newly developed 'Early Intervention Partnership' (EIP) has become possible thanks to a National Lottery award from The National Lottery Community Fund. The project will see the two charities work together to raise awareness and help prevent youth homelessness, through training and support to over 600 young people and relevant organisations and services across Edinburgh.
Working with guidance teachers, youth workers and other professionals in Edinburgh's public and third sector, the EIP will aim to make young people aged 12-25 aware of the realities of youth homelessness and of the services available to them. It will also help professionals in schools and the third sector identify young people at most risk of becoming homeless, and ensure they get help before it's too late.
The service will focus on raising awareness and access to support and will be designed by young people with lived experience of homelessness. In addition to the training on offer to young people and professionals, young people specifically at risk of family-breakdown will benefit from Mediation and Family Support, provided by Cyrenians. In cases where a young person urgently needs time and space away from home, Rock Trust will provide respite accommodation with a volunteer host family for up to three weeks through its Nightstop project.
Young people represent a disproportionately high percentage of homeless people in Scotland. Statistics show that whilst 12% of Scotland's population is aged between 16 and 25, they make up 25% of Scotland's homeless population.
In Edinburgh in 2017-18, 637 young people presented to the City of Edinburgh Council as homeless. Because of the realities of 'hidden homelessness', with some young people resorting to 'sofa-surfing' in the homes of friends and relatives, and in the worst cases strangers, the real figure for youth homelessness in the city is likely to be higher.
Rock Trust and Cyrenians have developed this new partnership project in recognition of the complex factors that lead to youth homelessness, and the different expertise the two charities have to offer. Evidence shows that poverty and family relationships can be powerful predictors of homelessness. Rock Trust and Cyrenians want to use this knowledge to reach young people earlier in life and prevent them ever experiencing the trauma of homelessness.
Kate Polson, CEO of Rock Trust, said: "We want to ensure that youth homelessness is rare, brief and non-recurring, the most effective way to do this is preventing it in the first instance. Prevention has always been a major part of our work, and we are proud that this new partnership with Cyrenians will enable us to reach more young people, and those involved in their lives, to ensure that they have the support they need to avoid homelessness."
Ewan Aitken, CEO of Cyrenians, added: "We're proud to be joining forces with Rock Trust with our new 'Early Intervention Partnership' to tackle the injustice of youth homelessness. It is through this kind of collaboration, ensuring that everyone who works with young people has the means to help, that we can best challenge the causes and consequences of homelessness. By nurturing strong, supportive communities, our shared goal is that all young people get the support they need to have the best possible start in life."