New price cap will see energy prices fall this winter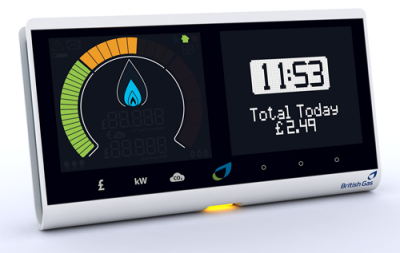 Energy regulator Ofgem has today announced a further reduction in the energy price cap for the last quarter of 2023.
The change will bring the average dual-fuel energy bill below £2,000 a year for the first time since April 2022, saving households an average of £151 on the previous quarter.
From 1 October – 31 December, the cap will be set at an annual level of £1,923 for a dual fuel household paying by direct debit based on the current typical domestic consumption values (TDCV) rate.
Ofgem attributed the drop to further falls in wholesale energy prices, as the market stabilises and suppliers return to a healthier financial position after four years of loss making.
The regulator said: "Ofgem is clear that it expects all suppliers to continue improving customer service, to support their most vulnerable customers and to shore up their financial resilience to prevent the kind of failures we saw two years ago. Ofgem recognises that there is some excellent best practice across the sector but expects this to be the norm with poor practice stamped out."
Alongside changes to the price cap, Ofgem has also introduced measures to reduce costs for prepayment meter customers and ensure extra support for those facing disconnection from the network.
The price cap savings – which can be passed on more quickly to customers thanks to the price cap updating quarterly – continues the downward trend since prices peaked at £4,279. However, it remains well above the average before the energy crisis took hold in 2021 and the market remains volatile.
Jonathan Brearley, Ofgem CEO, said: "It is welcome news that the price cap continues to fall, however, we know people are struggling with the wider cost of living challenges and I can't offer any certainty that things will ease this winter.
"That's why we've introduced new measures to support consumers including reducing costs for those on pre-payment meters, and introducing a PPM code of conduct that all suppliers need to meet before they restart installation of any mandatory PPMs.
"There are signs that the financial outlook for suppliers is stabilising and reasonable profits are returning. With the small additional allowance we've made to Earnings Before Interest and Tax (EBIT), this means there should be no excuses for suppliers not to be doing all they can to support their customers this winter, and to reinforce this we'll be introducing a consumer code of conduct which we will look to have in place by winter.
"This code will ensure there are clear expectations of supplier behaviours especially for their most vulnerable consumers with whom suppliers should be reaching out proactively, with compassion and understanding. There are great examples of suppliers already doing this but I want to see this become the norm in such an essential sector that has such a big impact on people's lives."
The Scottish Federation of Housing associations (SFHA) said immediate support for struggling tenants its still required regardless of today's news.
Sally Thomas, CEO, SFHA said: "While any lowering of essential energy costs is welcome, the new cap is still markedly higher than pre-2021 rates – and far too high for too many. There's no doubt that as we move into the winter months social tenants across Scotland will struggle to afford to heat their homes or keep the lights on, which simply isn't right.
"The new cap also doesn't represent the actual price paid, with overall costs still influenced by the amount of energy used and type of heating system, with people who depend on electricity facing much bigger bills. And those who are often most vulnerable, for example having to use more energy due to health needs, still face disproportionately higher costs.
"With previous UK government support schemes now ended, we cannot leave people who are already struggling to stay afloat without support. We would urge the UK government to reinstate immediate support as winter approaches. And we urgently need to see the introduction of a social tariff that would guarantee lower bills in the longer-term for those who need it most."
David Hilferty, director of impact at Citizens Advice Scotland, warned that people will still face a winter of worry despite the drop.
He said: "Headlines around the price cap falling does not mean people are going to find it easier this winter, many people will face higher bills than last winter because support schemes have ended.
"Meanwhile other households have had their financial resilience wiped out by 18 months of higher bills, costs and stagnant incomes.
"These price increases haven't happened in a vacuum. They have happened alongside higher costs for housing, fuel and the weekly shop and that has just ground people down.
"Demand for advice across the Citizens Advice network shows people are turning towards commercial credit to cover essential costs, and a significant crossover between people needing energy advice and help with debt or food insecurity."
Kevin Brown, savings specialist at Scottish Friendly, said households will no better off from the price cap reduction.
"The energy price cap will drop marginally from October, but the truth of the matter is it remains well above levels seen before the cost-of-living crisis," he said. "The average household will be paying over £500 more than they were in October 2021."
"On top of that, households will not be receiving the £400 discount that they did last winter, which means a lot of people are likely to be no better off.
"It's going to be another tough few months for a lot of families who unlike last year, are also grappling with higher mortgage rates and other increased borrowing costs.
"We would encourage families to do what they can now to prepare for the increase in their bills as the cold weather bites, however we know just how hard it is for a lot of households to find the spare cash to save at the moment.
"With predictions that wholesale prices may rise again as we head into next year, the government must start thinking about the long-term plan to mitigate the UK's dependency on gas and ease the financial burden on households."