ng homes supports North Glasgow community during coronavirus crisis
ng homes is working hard to support vulnerable tenants and families in North Glasgow during these unprecedented times.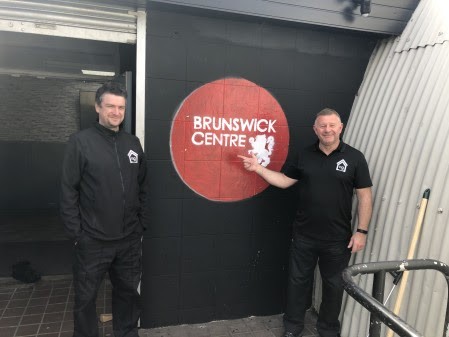 With the UK under extended lockdown orders and with many people receiving letters instructing them to 'shield' themselves for a period of months, ng homes said it understands the anxiety and negative effect this may have on some people.
Over the past few weeks, ng homes' housing and community regeneration teams have been phoning its most vulnerable tenants, checking in and finding out what help they require.
The committed team of staff are working with dedicated volunteers and local organisations to provide food parcels and other forms of support to members in the community. Hot meals are also being provided to those who are in particular difficulty due to age or underlying health conditions.
ng homes is working in partnership with a number of organisations to support the community with food parcels, shopping, uplifting prescriptions and distributing activity packs to families, including Possobilities, Possilpoint Community Centre, Brunswick Centre, Springburn Parish Church, Partick Thistle Community Trust and Progrez.
ng homes is also working closely with the Baby Food Bank and any tenants who will benefit from their service will have a referral passed on so that they can access the support they need.
Lynne Cooper, director of housing services at ng homes, said: "Our housing and community regeneration teams are working together to support our customers and the North Glasgow community during the coronavirus crisis.
"Our team have been phoning vulnerable customers to find out what assistance they may need and we have been arranging this for them. We understand that the restrictions in place will have a profound effect on families and vulnerable tenants and we will do everything we can to get them the support they require."
Margaret Fraser, head of regeneration at ng homes, added: "ng homes is working in partnership with many local organisations to provide various services, from food parcels being distributed to uplifting prescriptions. The staff and volunteers are working incredibly hard to help the community.
"Food parcels are being distributed to some of our most vulnerable tenants and families who are affected by the restrictions. Staff and volunteers have been able to arrange this service over the phone and digitally to avoid any physical contact. This service may be a lifeline to many people and we are working with our partners to provide a much-needed service."
John Thorburn, chairperson of ng homes, said: "There is great work happening right here in our community and I am proud to see people come together to support those who may need it most. At ng homes, we will continue to serve our customers and community in the best, and safest, way we can during this pandemic.
"Thank you to all the hardworking volunteers, our partner organisations and ng homes staff and Board members who have gone above and beyond, and shown kindness and dedication to serve the North Glasgow community."
Read all of our articles relating to COVID-19 here.