North Lanarkshire Council signs Regulator's Assurance Statement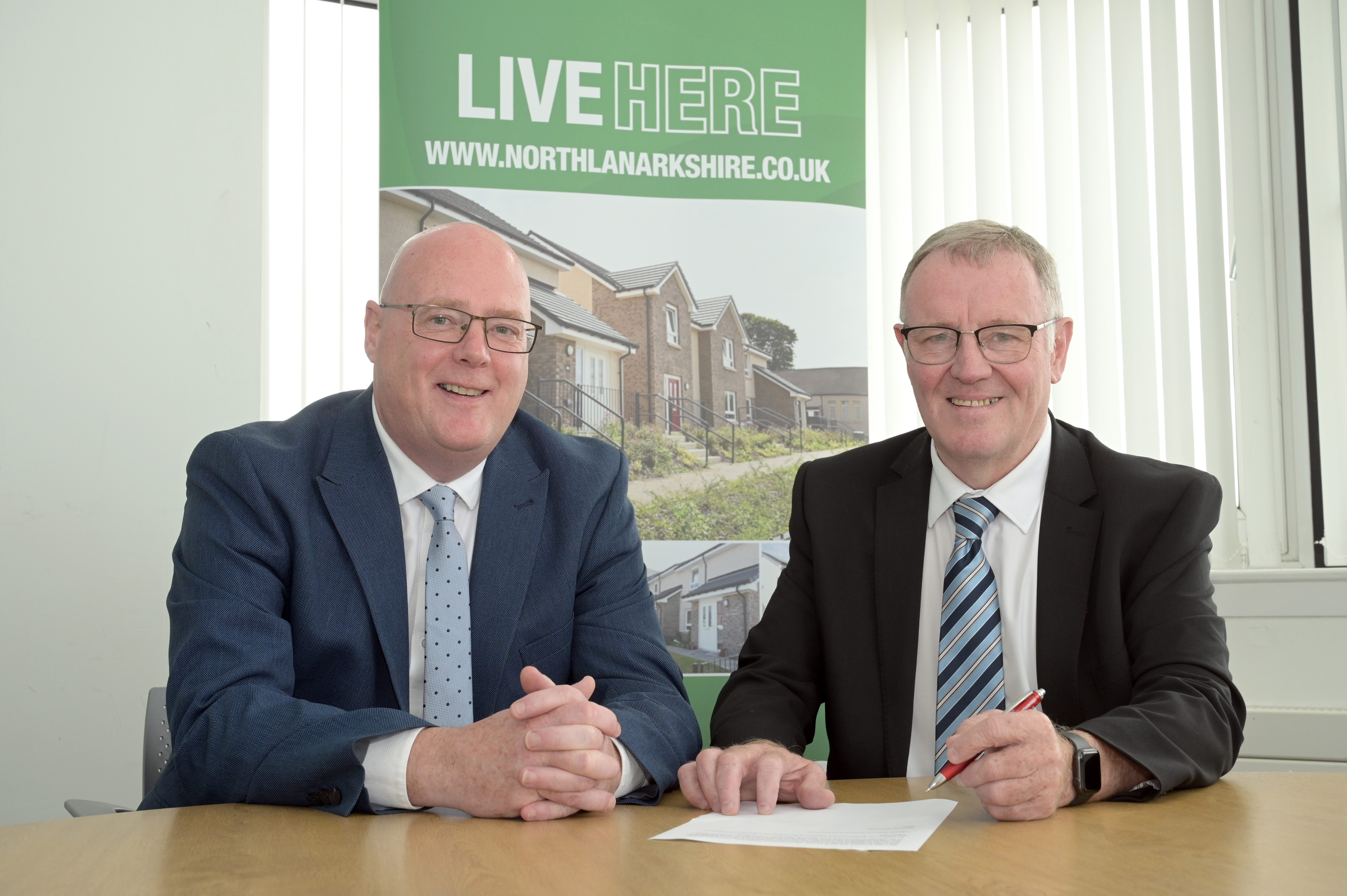 North Lanarkshire Council has ensured its tenants and residents have improved access to housing information by signing the Scottish Housing Regulator's Assurance Statement.
The statement ensures landlords are responsible and accountable for delivering positive outcomes and services for tenants and service users in areas including homelessness, complaint management, tenant and resident safety and human rights and equality.
The statement, which is readily available to tenants, was presented to the council's Housing Committee and signed by housing convener, Councillor Michael McPake, prior to its submission to the regulator.
The council complies with all the regulatory requirements set out and achieve all the standards and outcomes in the Scottish Social Housing Charter for tenants, including people who are homeless and others who use our services, our legal obligations relating to housing and homelessness, equality and human rights and tenant and resident safety.
Councillor McPake said: "Tenants are at the heart of our pledge. By signing the Scottish Housing Regulator's Assurance Statement, we, as a council, once again pledge to comply with all the necessary regulations and standards that our tenants rightly expect to receive from us as their landlord.
"We continue to monitor, review and update all aspects of the requirements on an ongoing basis and to ensure compliance is met, we have robust and effective processes and mechanisms in place. It's also pleasing to note that no areas of non-compliance were required to be reported to the regulator and we will strive to continue to maintain this high standard."
Since April 2019, social landlords in Scotland have a statutory obligation to produce an Annual Assurance Statement relating to the previous financial year by 31 October each year. No areas of non-compliance were reported for 2022-2023.