Ofgem to urgently investigate British Gas over forced prepayment meter installations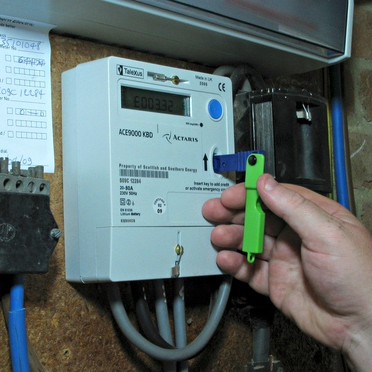 Energy regulator Ofgem is to investigate claims that Centrica, the owner of British Gas, has been forcing the installation of prepayment meters on vulnerable consumers.
It comes after The Times found debt agents for British Gas had broken into people's homes to fit the meters.
Ofgem has previously indicated it could take legal action against suppliers who have been found to forcibly install pre-payment meters into the homes of struggling consumers.
The watchdog's chief executive Jonathan Brearley said last month he is "concerned" about the sharp growth in households struggling to pay their bills being switched over to pre-payment meters, sometimes even without their knowledge.
An Ofgem spokesperson said: "These are extremely serious allegations from The Times. We are launching an urgent investigation into British Gas and we won't hesitate to take firm enforcement action.
"It is unacceptable for any supplier to impose forced installations on vulnerable customers struggling to pay their bills before all other options have been exhausted and without carrying out thorough checks to ensure it is safe and practicable to do so.
"We have launched a major market-wide review investigating the rapid growth in prepayment meter installations and potential breaches of licences driving it.
"We are clear that suppliers must work hard to look after their customers at this time, especially those who are vulnerable. The energy crisis is no excuse for unacceptable behaviour towards any customer, particularly those in vulnerable circumstances."
The undercover investigation by The Times revealed how agents working for Arvato Financial Solutions on behalf of British Gas had forced their way into the home of a single father-of-three to install a prepayment meter.
One debt agent is reported to have said: "This is the exciting bit. I love this bit."
Chris O'Shea, the boss of Centrica which owns British Gas, told the BBC: "There is nothing that I can say that can express the horror I had when I heard this, when I read this. It is completely unacceptable.
"The contractor that we've employed, Arvato, has let us down but I am accountable for this."
Citizens Advice Scotland social justice spokesperson David Hilferty said: "People will be disgusted that energy suppliers are able to act this way and it is right that an investigation has been launched and the CEO of Centrica has apologised.
"Prepayment meters tend to be used by the most vulnerable people in society, such as those who struggle financially or people who are disabled.
"When a prepayment meter runs out of credit, that's it. You have no more heating until you top it up again.
"Too often we see people who have run out of credit and are unable to top it up, so they just have no heating or light or TV or digital devices. The contents of the fridge freezer go off, and the family can't use their washing machine.
"For disabled people this can mean being to unable essential medical equipment or mobility scooters.
"Anyone worried about energy bills and the cost of living should contact their local Citizens Advice Bureau to see what support they can get to maximise their incomes or check our online self-help tools like www.moneymap.scot."