Orkney Housing Association joins CIH domestic abuse campaign
Orkney Housing Association (OHAL) has given its support to the 'Make a Stand' campaign developed by the Chartered Institute of Housing.
The commitment is further supported by the Orkney Domestic Abuse Forum.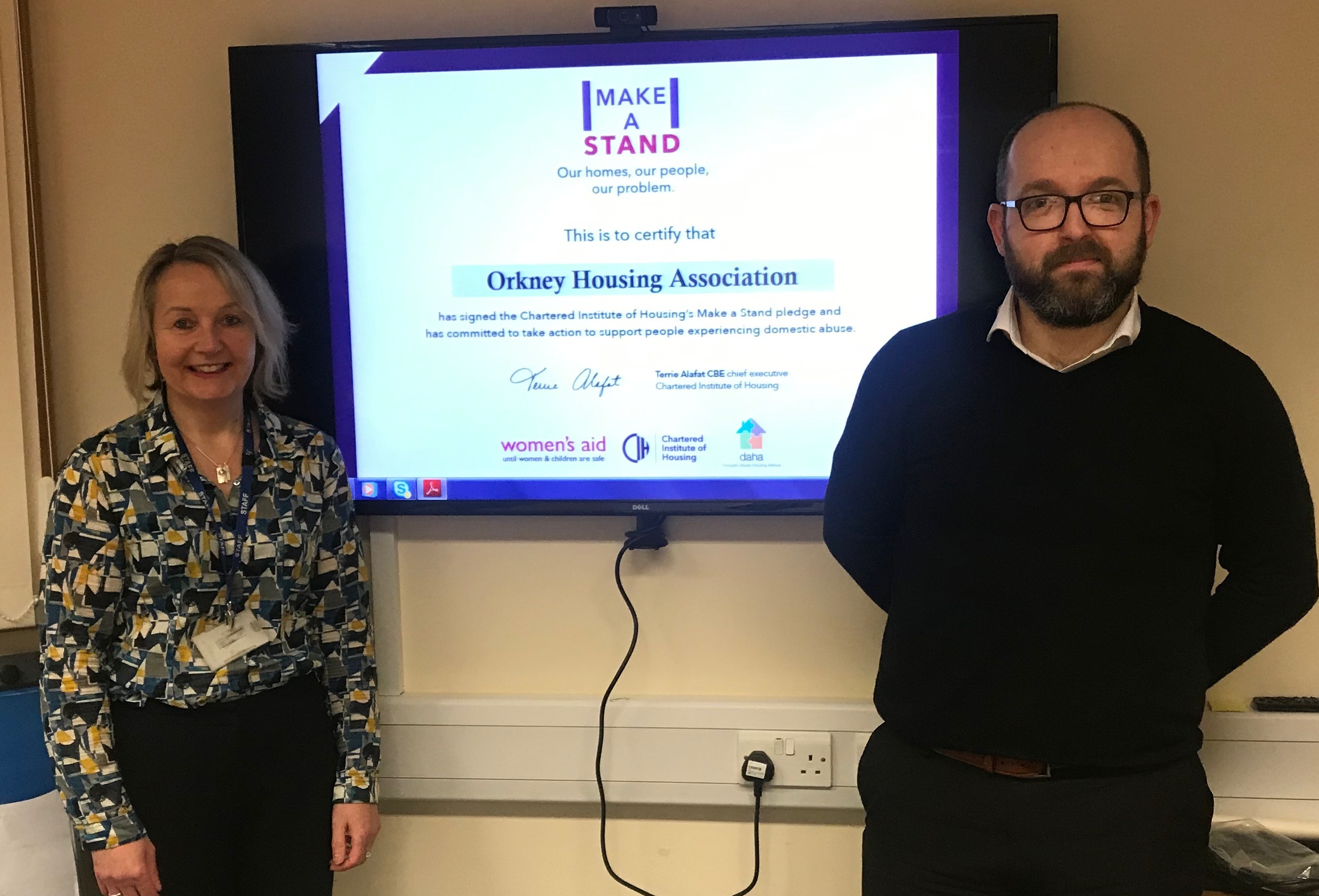 Paul Scott, head of housing and customer services at OHAL, said: "We had no hesitation in signing the CIH's Make a Stand Pledge. Everyone is entitled to a home that provides a safe and stable environment, but unfortunately this is not the case for everyone. We will be doing all we can to ensure that our tenants, residents and staff are fully supported and our policies will enable this to happen.
"One incident of domestic abuse in Orkney is one too many and we are committed to working together to play our part in supporting the most vulnerable in our community."
By signing up to the Make a Stand pledge, OHAL has made four focused commitments to provide support to those experiencing domestic abuse.
These include:
Implementing a policy to support residents who are affected by domestic abuse;
Making information about national and local domestic abuse support services available on its website and other easily accessible areas for residents and staff;
Amending its current HR policy to support members of staff who may be experiencing domestic abuse; and
Appointing a champion at a senior level within the organisation to own the activities which will support those experiencing domestic abuse.
Maureen Swannie, chair of the Orkney Domestic Abuse Forum, said: "The Orkney Domestic Abuse Forum fully support Orkney Housing Association's decision to commit to the Make a Stand Campaign pledge.
"The forum is a partnership organisation working to reduce and prevent incidents of domestic abuse in Orkney. The forum strives to ensure the provision of high-quality, appropriate services to those experiencing, affected by or at risk of domestic abuse."