Osprey Housing delivers new car club to Bucksburn residents
Residents of Bucksburn can now access an electric car club vehicle thanks to Osprey Housing Group.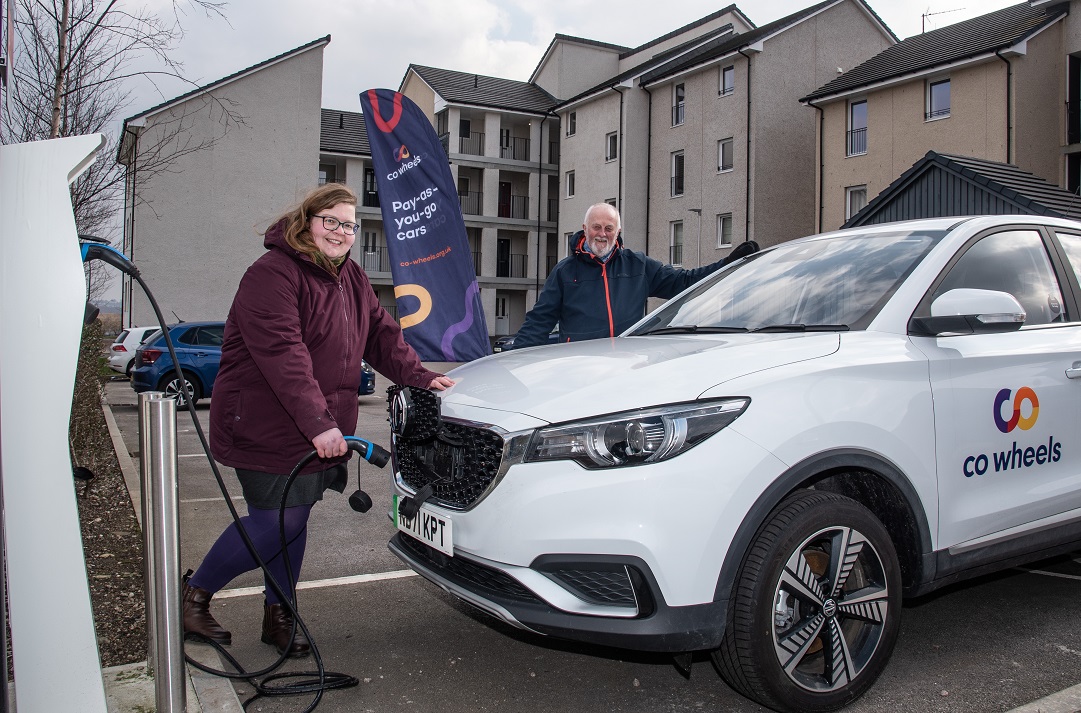 The car — a fully-electric MG ZS family SUV plus a charge point — is located at the registered social landlord's Cloverleaf Grange development was officially unveiled earlier this week.
Osprey secured grant funding from the Energy Saving Trust's Plugged-in Households programme for social housing providers. The scheme's set-up and the first year's running costs will be covered by the grant, with car club provider Co-Wheels running the operation.
Membership isn't restricted to Osprey residents, but they are enjoying special joining discounts.
Using a special code — Osprey25 — tenants can join the car club for just £1 rather than the usual £25 and receive driving credit worth £25, plus no minimum monthly spend. As a further benefit, tenants receive a 25% discount on hire charges during their first 12 months of membership.
Co-Wheels already has an extensive network of more than 30 vehicles across Aberdeen, and Scottish business development manager Tony Archer was on hand to answer questions at the launch.
He said: "Co-Wheels are delighted to be working with Osprey Housing and encouraging people to think about making more sustainable journeys.
"Not having access to your own car doesn't have to limit where you can travel and who you can see. Car clubs give residents and businesses the convenience of owning a car, with none of the hassle."
Osprey sustainability officer Jane McWhirr said: "I'm really pleased that Osprey can bring the benefits of car club membership to both our tenants and the surrounding community.
"I encourage people to give it a go, even if they're not sure it will work for them — using the offer code it only costs £1 to join. You may find you don't need to own a car at all, and that can have huge savings for a household."
Club members can hire the car for an hour, a day, a weekend, or longer. Membership also gives access to other club cars, all of which are listed on the Co-Wheels website.
Osprey Housing already runs a car club in Elgin which has proved very popular with local residents since its launch in 2019.