Persimmon to build fewer homes as demand falls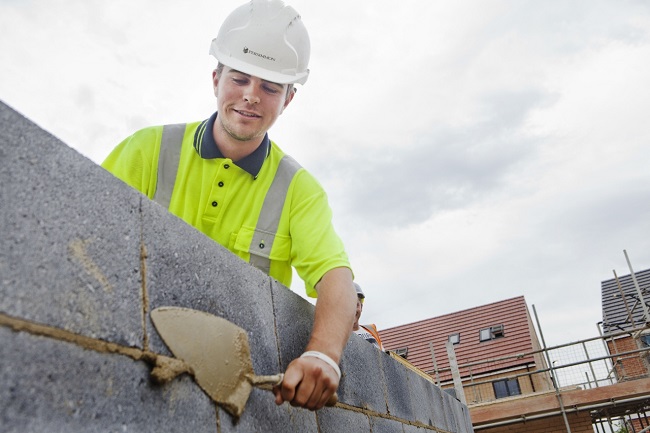 Persimmon has followed rival Barratt in announcing a reduction in new home completions after seeing demand drop off in the final part of 2022.
The housebuilder stated that customer demand was "notably weaker" in the second half of 2022 as concerns over the economy, mortgage rates and the cost of living weighed heavily on consumer confidence.
Overall in 2022 private net sales were 0.69 per outlet per week for the year (2021: 0.83). The change in market conditions gathered pace in the final months of the period, with private net sales reducing to 0.30 per outlet per week in Q4 (Q4 2021: 0.77), with the last 7 weeks of 2022 at 0.19 per outlet per week (2021: 0.61).
As a result of the lower sales rates and elevated cancellations in the second half, and against a strong comparative at the start of 2022, our forward sales position has reduced year on year to £1.0bn (2021: £1.6bn), of which £0.5bn relates to private forward sales (2021: £1.1bn).
Persimmon also warned that those same factors would also weigh in on its performance in 2023.
In today's trading update Persimmon Group chief executive Dean Finch said: "Taking together the absence of Help to Buy and the increase in mortgage rates, we estimate that the monthly cash cost of mortgage payments for some first time buyers has approximately doubled over the past year compounded by limited availability of high loan to value mortgages.
"While we are promoting initiatives to stimulate demand, including the recent launch of our '10 months mortgage free' customer offer, which generated a strong increase in website enquiries in its first week, it is too early to predict when there will be a recovery in demand."
The UK-based home builder slowed the pace of buying over the fourth quarter and plans to take a cautious approach over 2023, stating that it would invest only in "the very best opportunities".
Yesterday, Barratt said it has significantly reduced land approvals and paused the recruitment of new employees in response to current market conditions.