Plans to deliver new deal for renters opens for consultation
Plans to deliver a new deal for tenants, with stronger rights, greater protections against eviction and access to greener, higher-quality, more affordable housing, have been launched.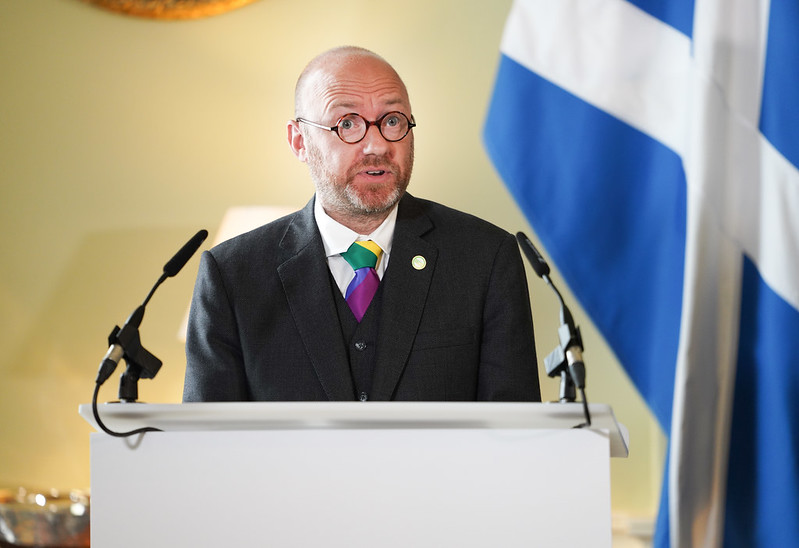 The proposals, which are open to public consultation from today, aim to deliver a fairer rented sector that meets the needs of tenants and welcomes responsible landlords.
They include:
increasing penalties for illegal evictions and stronger enforcement
restricting evictions during winter
giving tenants greater flexibility to personalise their homes and keep pets
developing a national system of rent controls for the private rented sector
introducing a new Housing Standard to apply to all homes
establishing a private rented sector regulator to uphold these standards and ensure the system is fair for both landlords and tenants
setting minimum standards for energy efficiency, making homes cheaper to heat while contributing to Scotland's climate change targets
The measures form part of the Housing to 2040 strategy, published in March this year, and take forward several commitments made in the co-operation agreement with the Scottish Green Party. The results of the consultation will feed into the final version of the strategy to be published next year, with elements of the proposals put to the Scottish Parliament in a Housing Bill in 2023.
Tenants' rights minister Patrick Harvie said: "Now is the time to do more for people who rent their homes, whether they are renting privately, from the council or from a housing association. Delivering a new deal for tenants is central to our ambitions for a fairer Scotland, tackling child poverty and meeting climate change targets.
"Above all else it will significantly improve the lives of Scotland's tenants, giving them more stability, more choice over where they live and how they decorate their homes, and the confidence that their home will be of a high quality. At the same time it will recognise the interests of good quality, responsible landlords.
"We will be working in partnership with landlords, letting agents, tenants and others to deliver this strategy, and we want to gather the broadest range of views. I would encourage anyone with an interest to respond to our consultation."
Alison Watson, director of Shelter Scotland, said: "A warm, safe, and permanent home is a right not a privilege for everyone in Scotland. To make this a reality we need to ensure there is enough social housing for everyone who needs it, while strengthening the rights of tenants and empowering people to defend them. Shelter Scotland has long called for tenants' rights and protections, in both the social and private sectors, to be strengthened to make sure no one can be denied their right to a home. Too many renters aren't aware of their rights or don't feel confident in enforcing them and that needs to change.
"This is an ambitious strategy, and it offers the chance to mend many aspects of a housing system that is currently failing thousands. We are excited to work with the Scottish Government to develop these ideas and build a better future for housing in Scotland."
Sally Thomas, chief executive of the Scottish Federation of Housing Associations (SFHA), said: "We welcome the Scottish Government's ambition that all tenants should have access to secure, good quality, affordable homes. We are also pleased the government has acknowledged the unique role housing associations have in delivering these outcomes to people right across Scotland.
"Fairness, quality and affordability are at the heart of the social housing sector, with our homes built to the highest standards, and tenants regularly engaged in important decisions.
"This consultation provides an opportunity to inform and shape the detail behind these important principles, not least to provide a clearer definition of affordability. SFHA and our members look forward to working with the Scottish Government over the coming months to do this."
John Blackwood, chief executive of the Scottish Association of Landlords, said: "Landlords and letting agents in Scotland have for a number of years been calling for certainty and strategic direction for the Scottish private rented sector. We welcome any move towards that. There has been a dramatic reduction in supply of private rented accommodation so we must hope this process will acknowledge the crucial role of landlords in providing safe, quality homes and encourage them to remain in the sector helping to prevent the shortages which have seen individuals, students and families alike unable to find a suitable home."
Daryl McIntosh, policy manager at Propertymark, added: "Whilst we support the right to an adequate home and the Scottish Government's commitment to elevate standards and quality in the private rented sector, we fear the policies outlined in the Draft Rented Sector Strategy will have unintended consequences and ultimately be detrimental to tenants unless there is a balance with landlords' rights.
"We have real concerns that the proposed system of rent controls will undermine the viability of the private rented sector and do nothing to tackle the perceived affordability issues, while further regulatory burdens will inevitably continue to force landlords to exit the market.
"If the Scottish Government wants to ensure a healthy supply of good quality, affordable and secure homes, it must recognise the value and significance of the private rented sector and actively encourage more investors to provide homes. Only by increasing and sustaining investment in the sector can it achieve its aims, and the Strategy as drafted falls far short of providing the certainties and incentives that are needed."
David Alexander, the chief executive officer of estate and letting agency DJ Alexander, commented: "The consultation paper on the new deal for tenants published today is welcome. Everybody wants to ensure that all tenants are treated fairly and live in appropriate housing and feel secure in their homes."
"Scotland already has the fairest eviction policy in the UK, with greater rights for tenants to ensure they feel secure in their tenancy, and with a tribunal system to ensure problems can be resolved to the satisfaction of all involved."
"Of concern with this paper is the mention of rent controls which have never worked anywhere and invariably lead to fewer properties on the market and more housing shortages. It is important to remember that landlords and property investors can go elsewhere. There are currently 340,000 households in the PRS in Scotland and this has risen from 5% of the population in 1999 to represent 14% in 2019. At the same time social housing has declined from 32% to around 24%."
David concluded: "If the approach to resolving Scotland's housing shortage is simply to attack one part of the sector, then there is every likelihood of failure. The Scottish Government must have an inclusive and welcoming approach to ensure that the rights of landlords, investors and tenants are all listened to equally and their views are reflected in any changes to the current legislation. The alternative to inclusivity could lead to a shortage of housing and a consequent slowing of economic growth."
The consultation closes on April 15.