Podcast: A new framework for regulation with Michael Cameron and Helen Shaw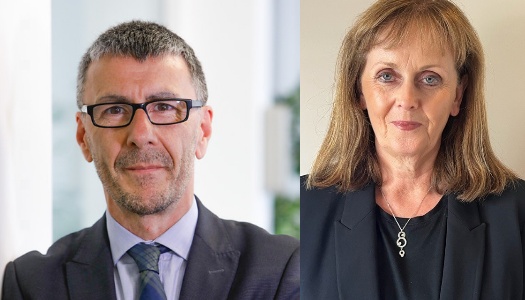 The current framework for regulating social landlords in Scotland was introduced in 2019. Since then, tragic incidents here in the UK and worldwide events have changed how RSLs are expected to operate, possibly forever. So in this episode, we're asking whether the way RSLs are regulated should also be changed to reflect this.
Ahead of unveiling a proposed new Regulatory Framework later this year, the Scottish Housing Regulator has embarked on a national discussion which is currently inviting views from tenants and landlords on the future of social housing regulation. All this while the Scottish Parliament had interventions of its own regarding the operating style of the organisation.
With that in mind, Kieran Findlay and Jimmy Black talked to its director of regulation Helen Shaw and chief executive Michael Cameron.
Jimmy Black has written a blog to accompany the episode here.
The Scottish Housing News Podcast is co-hosted by Kieran Findlay and Jimmy Black. All episodes are available here as well as on the following platforms: