Port of Leith Housing Association secures £33,000 in funding for fuel poverty debts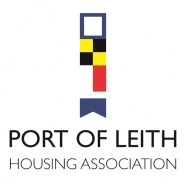 Port of Leith Housing Association (PoLHA), in partnership with Changeworks, has secured £33,000 in funding from the Scottish Government and the Scottish Federation of Housing Associations to support tenants with existing fuel poverty related debts.
The fund ensures we can support up to 50 households with this issue until the end of March 2022.
Currently, 21% of Edinburgh households live in fuel poverty, rising to 44% for social housing tenants. In Leith, 24% households live in material deprivation which has been further exacerbated by the pandemic.
Lisa Bygate, affordable warmth services team manager at Changeworks, said: "Through our work on the Link-Up Leith project we have seen increasing demand for support as people find themselves struggling with high bills and fuel debt. We are now seeing the highest incidences of households at risk of disconnection since the project started. This much welcomed funding will support people living on low incomes to have improved life skills and confidence to tackle fuel poverty issues themselves.
"We are delighted to be strengthening our partnership with Port of Leith Housing Association to provide support to their tenants and Leith residents with energy debt. We will be working closely with their welfare rights staff and other members of the Link-Up Leith project to identify and provide assistance to those who need it."
Heather Kiteley, PoLHA Group chief executive, added: "I'm thankful that we have secured this funding to help our community during this time of rapidly escalating fuel costs. We are committed to ensuring our tenants' welfare and I'm proud that the PoLHA Group has been able to react so quickly to our tenants' needs and provide vital support."
Eligible tenants will be identified for this grant through PoLHA's Tenant Advice Service and Changeworks existing Link-Up Leith project run in partnership with Edinburgh Community Food and Stepping Stones. Changeworks will also identify people eligible for support through referrals to their Affordable Warmth Service.