Praise for Thenue Housing's area associations
Thenue Housing has praised its three area associations this week, hailing them a vital part of Thenue's commitment to its communities.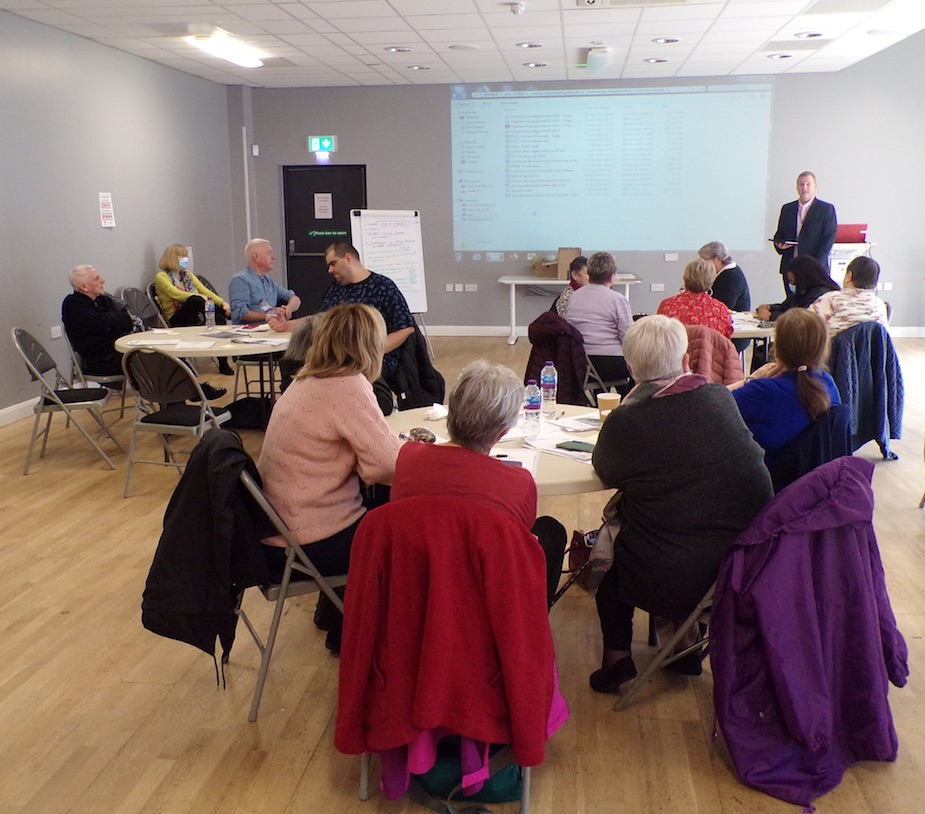 The three associations – in Bridgeton & Dalmarnock, Cranhill and Netherholm in Castlemilk - have been working for many years identifying local priorities and tackling issues that matter to residents.
Their essential role was brought sharply into focus during the worst period of the pandemic as they tirelessly helped local families in partnership with Thenue.
Now the trio – which have the freedom to operate independently of Thenue – were shown how much they are appreciated at an event held in the Calton Heritage and Learning Centre.
The occasion had a twin role – first to review Thenue's "customer service handbook" and examine if it was communicating effectively the key messages Thenue want tenants to understand. It also considered communications activity in relation to Thenue's "service standards".
Secondly, a celebratory lunch was held to thank area association members for their ongoing work with Certificates of Commendation presented to all those attending.
In his final address to area association members, outgoing chief executive Charles Turner, who will retire next month after 17 years in charge, praised their "resilience and passion" and said they were a vital part of the relationship between the housing association and tenants.
Charles Turner said: "I want to thank our three Area Associations for all they have done and will continue to do. There is no doubt their work provides an essential connection with communities which helps Thenue enormously. It is important that this selfless hard work is recognised and we appreciate everything that is done in the Netherholm, Cranhill and Dalmarnock & Bridgeton communities."
Incoming chief executive Gary Naylor added: "Thenue Housing recognise the role that our Area Associations play in the work of our organisation. So much of their commitment, time and effort is often unseen but at the heart of it all is a strong commitment to improving local communities and guiding the decisions that we make as a housing association. It is right and proper that we held this event not just to again listen carefully to what they had to say but to celebrate and reward their valuable work."
There was a special mention at the event for the late George Alexander, a stalwart of Thenue Housing and the Netherholm Area Association who recently passed away. A former chair of Thenue, and lifelong community activist, he was instrumental in helping create the Netherholm Hall after a 20-year campaign – a triumph for the community and a focal point for community cohesion in Castlemilk.
Thenue is working on a way of remembering George in the form of a commemorative plaque – details of which will be announced soon.