PRS REIT acquires first Scottish site
The real estate investment trust that invests in new-build family rental homes, the PRS REIT plc, has announced the acquisition of its first site in Scotland.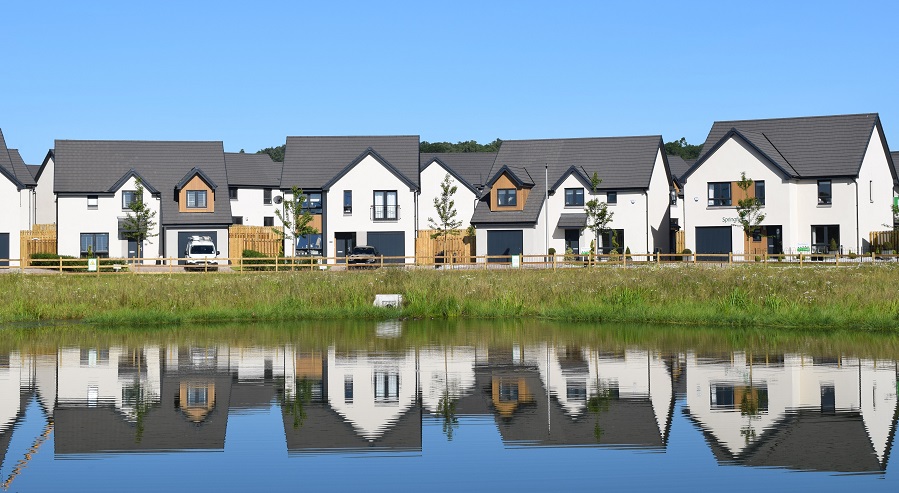 The site at Bertha Park in Perthshire will deliver 75 homes. The land was acquired following an equity raise of £55.6 million in September 2021, which will support the acquisition of five sites that will deliver in total c.500 new homes with an estimated rental value (ERV) of £4.8m
The company reported good progress in the delivery of its portfolio in FY 2021, with 1,902 homes added to the portfolio to take the total at year-end to 3,984 homes with an ERV of £37.5m p.a.
With the growth of the portfolio, revenue increased 106% to £26.6m, net rental income increased 11% to £21.5m and profit after tax increased 169% to £44.1m. Total dividends per share of 4p for the year were declared.
In Q1 FY 2022, a further 307 homes were added, taking the total portfolio to 4,291 completed homes, with an ERV of £41m p.a. A further 764 homes were underway at 30 September 2021.
The REIT remains on track to reach its 5,000th home in the middle of calendar 2022, and long-term growth opportunity is underpinned by the structural undersupply of high-quality family rental homes in the UK.
Steve Smith, chairman of the PRS REIT, said: "We are pleased with the continued progress of The PRS REIT plc in its fourth year of activity. We have effectively navigated the ongoing challenges posed by the coronavirus pandemic, delivering almost 2,000 new homes in the year. By the end of the first quarter of the new financial year, the portfolio comprised 5,055 completed and contracted homes, and following the recent equity placing we are firmly on track to deliver a higher target of 5,700 homes.
"Demand for our homes remains strong, and in a recent survey of customers 10 months into their tenancies, 96% of respondents reported that they were happy in their homes.
"The continued undersupply of high-quality, well-managed family rental homes means that we remain highly confident of long-term prospects for the company. We are very pleased to be playing a role in helping to solve the UK's housing shortage, providing desirable homes across the country for hard-working families."