PRS REIT targets 5,600 homes after successful year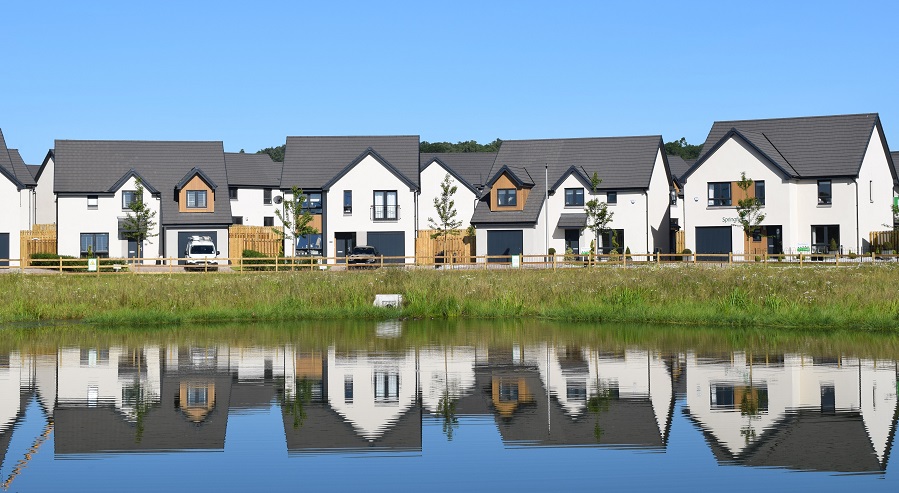 The PRS REIT, the real estate investment trust that invests in new-build family rental homes for the private rented sector, has published its final results this morning.
With 70 sites geographically widely spread including one in central Scotland, the company's portfolio of homes and apartments remains the largest of its kind in the UK.
The company's lending partners are Scottish Widows (£250 million), The Royal Bank of Scotland plc (£100m), Lloyds Banking Group plc (£50m) and Barclays Bank PLC (£40m). £25m of the Lloyds Banking Group/RBS facility and the £40m Barclays Bank PLC debt facility are available to be drawn as development debt facilities, which enables sites to be developed simultaneously.
PRS REIT's portfolio as at 30 September 2022 increased by 802 to reach 4,856 completed homes, with an estimated rental value (ERV) of £49.4m p.a, and a further 670 homes with an ERV of £7.3m p.a. are underway. Four development sites were acquired in Q1 2023.
It is now targeting approximately 5,600 homes with an ERV of around £57.5m per annum once the homes are fully completed and let. This compares to the previous target of 5,700 homes with an estimated ERV of £55m per annum immediately following an equity fundraise in September 2021.
Steve Smith, chairman of the PRS REIT, said: "We've had another successful period with just over 800 new rental homes added to the portfolio during the financial year. This has taken the number of completed homes in the portfolio at the end of September to 4,856. We expect to approach our 5,000th home towards the end of 2022.
"We are now targeting 5,600 homes, providing over £1 billion of assets with an anticipated rental income stream of £57.5m a year.
"The portfolio continues to perform very well. We have seen strong rental growth and anticipate increased occupier demand, particularly in a rising interest rate environment, which will make home ownership more unattainable for some. Affordability is more achievable for our customers. Our tenant base spends on average 25% of their income on rent, which is lower than last year's figure of 29%.
"While there are current challenges, we are well positioned to weather the current volatility. More than 60% of our long-term investment debt is at favourable fixed rates for an average 17 years, and the portfolio gearing is low at 31%.
"The structural shortage of high-quality rental homes in the UK and rising demand against a backdrop of higher interest rates continue to demonstrate a need for our model of high-quality, professionally-managed single-family rental homes."