Regulator consults on temporary changes to its regulatory framework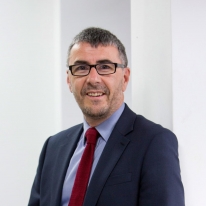 The Scottish Housing Regulator is consulting on temporary changes to its regulatory framework to enable it to continue to respond to the COVID-19 pandemic.
New proposals include publishing temporary advisory guidance to support landlords to submit their Annual Assurance Statements by October this year, extending the time landlords have to publish information on their Charter performance to December, and publishing the next engagement plans by the end of March 2021.
The Regulator previously postponed publication of the engagement plans from March this year to help support landlords in the immediate COVID-19 response.
The Regulator's proposed changes would be in place for this financial year.
Michael Cameron, chief executive, said: "We're proposing some modest and temporary changes to our regulatory framework so that we can continue to adapt our approach to respond to the COVID-19 pandemic.
"Over the coming weeks, we'll be engaging with tenant groups and tenant representative bodies, landlords, landlord representatives, and others interested in our work to discuss our proposals. We will use their feedback to ensure we can continue to respond to the challenges COVID-19 brings."
The Regulator is inviting views and feedback on its proposals form landlords, tenants and others with an interest in its work by Friday 14 August 2020.
It has published a consultation paper which sets out the details of the proposed changes.
Read all of our articles relating to COVID-19 here.