Rent increase postponed by Govan Housing Association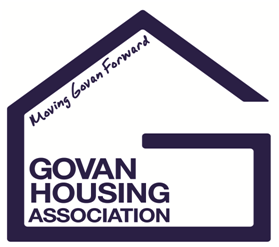 Govan Housing Association has revealed it will suspend its agreed rent increase in light of the current coronavirus circumstances but rent rises at two north east local authorities will go ahead as planned.
The 3% increase in rent which was due to commence for Govan Housing Association tenants from April 28 will now be delayed until July 28.
A message posted on the Association's website reads: "Due to the current circumstances of COVID-19, Govan Housing Association is postponing the 3% Rent Increase from the 28th April 2020 until 28th July 2020.
"We hope during this time that this is of some assistance to our residents."
However, Aberdeen City Council and Aberdeenshire Council have both confirmed that, like local authorities across Scotland, their respective rent increases will not be suspended.
Last month, Aberdeen City Council agreed that rent, as well as council tax, would go up by 4% as it outlined a capital investment of nearly £70 million for the upcoming year – providing nearly £250m over the next five years in the existing housing and new build programme.
This week, a letter was sent out to tenants across the city letting them know about the increases.
Aberdeen City Council co-leader Douglas Lumsden said it was unfortunate the increase for rent were coming into force during this period, adding: "We had the urgent business committee which said in terms of debt collection we would take a different view on that.
"We've still got to issue it, it's an obligation.
"If anyone does have a problem paying they should get in touch with the council as soon as possible."
Rent increases at Aberdeenshire Council will go ahead as planned, with a rise of 5.5%, which is around an extra £4.27 a week.
An Aberdeenshire Council spokesman said a lot of work has gone into the annual increases that won't be able to be reversed now, and added that the increases are a long-term commitment.
Aberdeen City Council has also delayed collection of council tax until July for those who request it, which will mean that the council tax for 2020-21 will be split over nine months from July until March next year.
Read all of our articles relating to COVID-19 here.