Residential projects and New Gorbals offices shortlisted for RICS Social Impact Awards
New Gorbals Housing Association's new office development has named among 35 of Scotland's most impactful construction projects.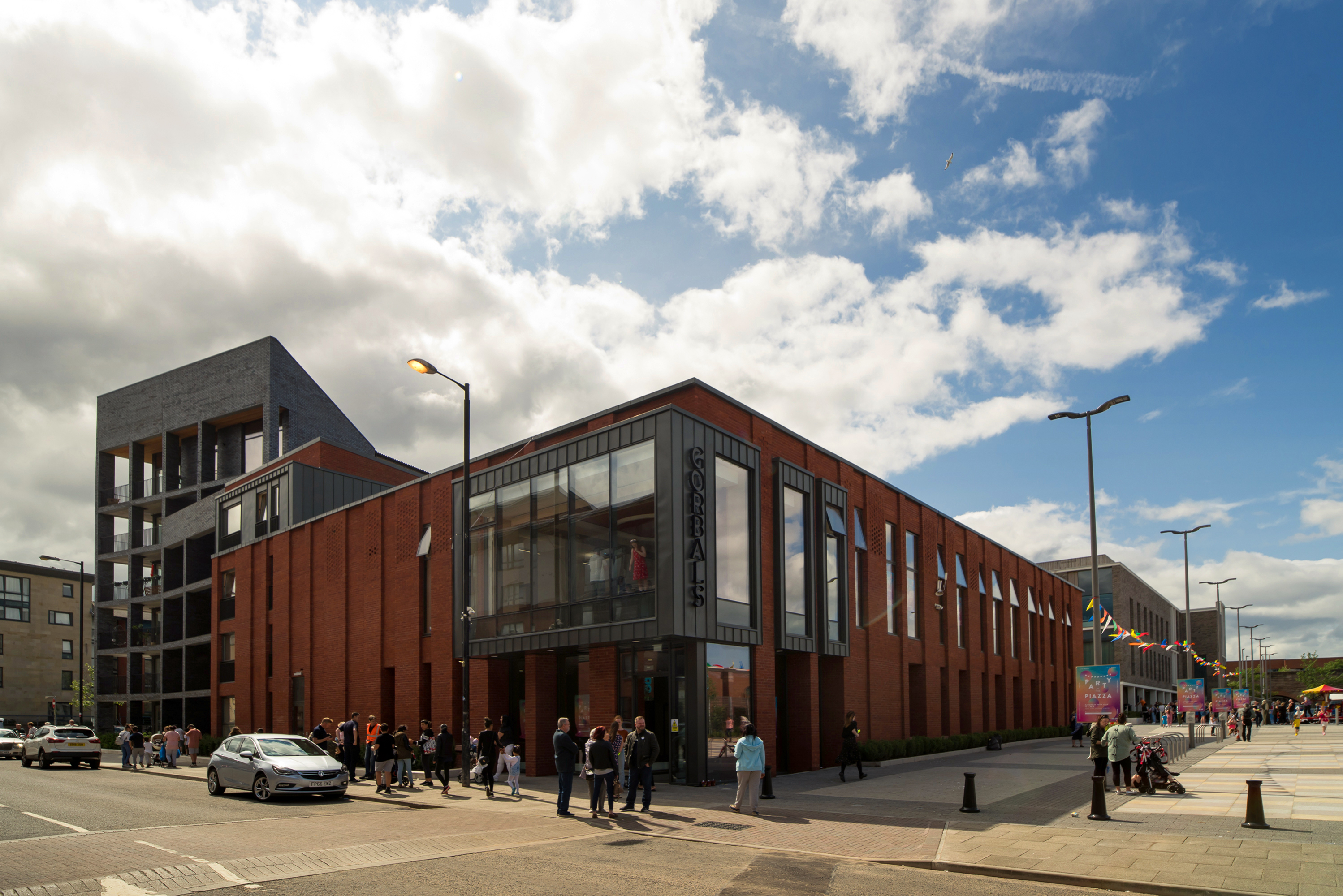 Formed as part of a major mixed-use development on Crown Street in Glasgow that also saw the creation of 28 homes for social rent, and a public piazza, the Royal Institution for Chartered Surveyors (RICS) has shortlisted the project in the Commercial award category for its prestigious Social Impact Awards, Scotland.
The awards are divided into nine award categories to include the best examples of development in the commercial, education, healthcare, heritage, infrastructure, land & rural, leisure, residential and student accommodation sectors – with an overall winner also due to be announced.
The finalists in the residential category are:
Cunningham House (Glasgow)
North Sighthill Regeneration (Edinburgh)
Pennywell Phase 2 (Edinburgh)
Shawbridge Street (Glasgow)
The winners will be announced at the RICS Scotland ceremony on 23 April.
A UK grand final will be held later in September for those successfully nominated from each region - with property expert David Brooks Wilson leading a panel of guest judges to select those projects worthy of the top award.
Matthew Howell, RICS UK managing director, said: "The real estate industry plays a vital role in Scotland, and our refreshed awards celebrates the positive impact that our professionals can have on people's lives and the best of what is built.
"This year's shortlist features some of the best talent in our profession, and the new Social Impact Awards recognises the significant value these projects have brought to the communities around them. The judges will have their work cut out deciding on who gets the top award with so many top projects involved.
"I'm also delighted to be supporting The Prince's Trust in getting young people into construction. Our shortlists, showcase projects which have been turning people's lives around, whether that's through apprenticeships for young people, rehabilitating ex-offenders or regenerating towns and cities to make them more inclusive, and we hope that promoting these will encourage more talent into a profession that can really make a difference."
Chair of the award judging panel David Brooks Wilson said: "The real estate sector is an important part of the economy, and this year's shortlist shows the power of built environment professionals to make a positive impact on society and our communities.
"It features the breadth of work and contributions that our professionals and wider industry make and the difference this profession can make."