Rural Stirling Housing Association development moves step closer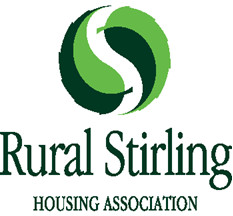 A new affordable housing development in Croftamie is a step closer to being built.
Loch Lomond and Trossachs National Park planners have approved a Matters Specified in Conditions application by Rural Stirling Housing Association for 14 two-storey houses, cottage flats and semi-detached units on grassland on the south side of Buchanan Crescent.
A new private access road and landscaping are also part of the development.
In their decision, park planners said the application followed the granting of outline permission for 14 affordable houses on the site and the development would comprise two end-terrace three-bed houses, two mid-terrace two-bed houses, two semi-detached two-bed houses and eight one and two-bed cottage flats arranged in two semi-detached blocks, all two-storey, The Stirling Observer reports.
Access would be taken by Buchanan Crescent.
The planners added: "The houses would be affordable social rented housing (as secured by condition on the outline permission) to be owned and managed by Rural Stirling Housing Association."
However, the planners added that the condition of a public road and its maintenance was the responsibility of the roads authority and a construction method statement/traffic management plan for roads authority approval was a requirement of a related application prior to works commencing.
Five objections were lodged to the application raising concerns including: impact on privacy; the village septic tank is over capacity causing regular smell and pollution problems; impact on business revenue from noise and disturbance; and increased traffic.
However, the planners said: "Apart from the specific overlooking and privacy concerns highlighted, the above issues were considered and addressed in the determination of the application for planning permission in principle."