SBHA welcomes three new apprentices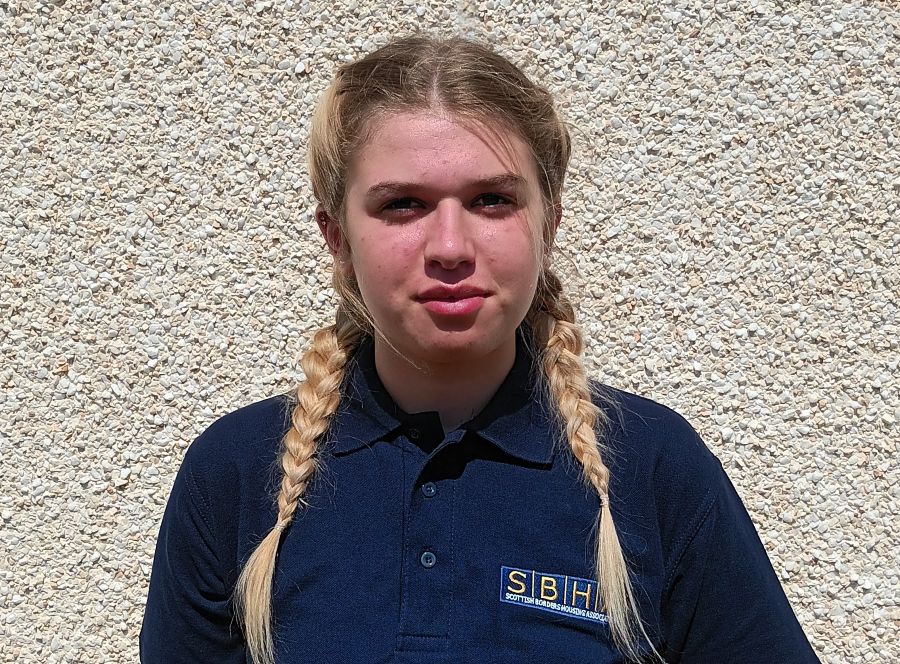 Scottish Borders Housing Association (SBHA) has underlined its commitment to supporting the local economy and investing in future talent by welcoming three new Modern Apprentices into its Property Services Team.
The three new recruits – an apprentice electrician, apprentice plumber and apprentice joiner – will work with SBHA's experienced tradespeople on site, where they will learn all about the practical aspects of their new roles, as well as 'softer' skills such as customer care and teamwork. They will also spend two days a week at Borders College during their first two years and in their final year will sit a skills test to become fully-qualified in their chosen trade.
All three apprentices are excited about the new chapter in their lives.
Apprentice electrician Bonnie Brown, age 17 from Stow, said: "My college professor showed me the job and I thought it looked like a really good opportunity. I'm excited about learning and getting started on a path doing something I really want to do."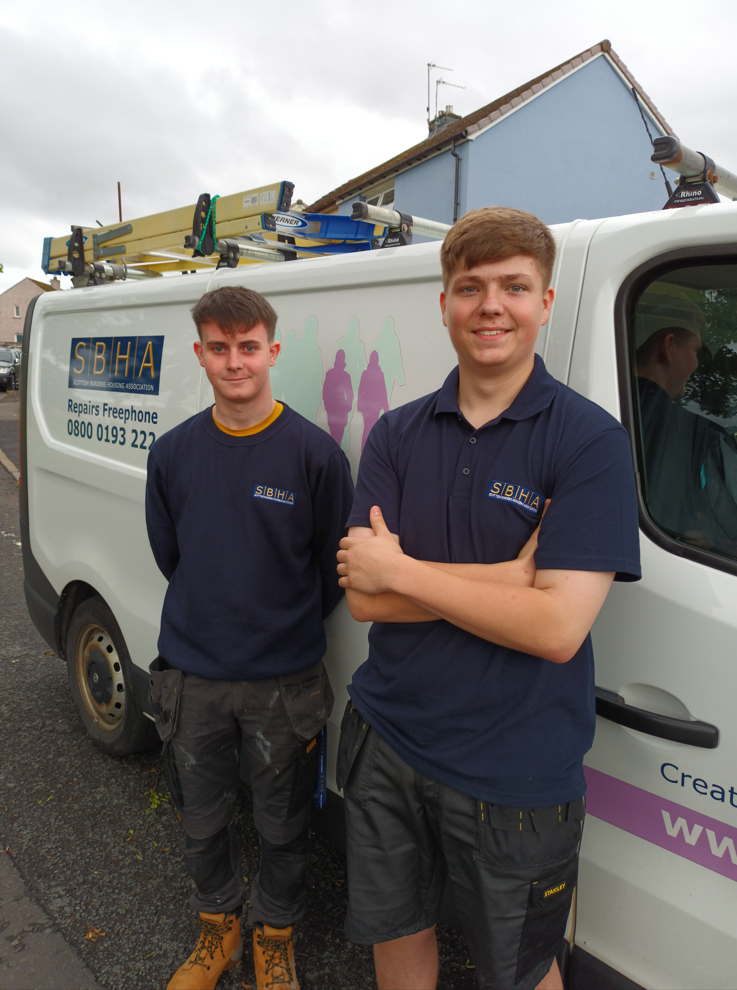 Apprentice plumber Nikki Stavert is 18 and from Hawick. He added: "I completed a construction course at High School and plumbing was the trade I enjoyed the most. I applied for the Apprenticeship at SBHA because it looked like a great place to improve my skills. I'm looking forward to meeting new people and working in new environments."
Apprentice joiner Charlie Aitken is 16 and from Galashiels. He said: "I feel I am practically minded and at school woodwork was my strongest subject – I think this is the best way to kick start my career in my chosen area. SBHA have a good reputation as an employer, and I felt a large organisation would give me a more secure future."
Director of property services Caroline Purcell added: "At SBHA we are committed to investing in young people and to diversity in our workplace, creating opportunities and contributing to a fairer economy, and we are delighted to welcome our new apprentices.
"We are actively investing in future talent and in the local economy, developing people to allow us to secure and grow our Property Services Team for the future, to deliver excellent services to Tenants and provide good quality homes."