Scotland's Housing Network to host Scottish Housing Day zero carbon event
Scotland's Housing Network (SHN) is working with Changeworks and Collective Architecture to deliver a zero carbon event in support of Scottish Housing Day as it publishes a report on the progress made by the social housing sector to meet the first EESSH target of December 2020.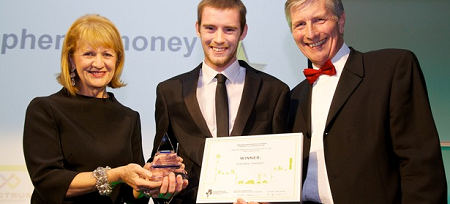 For SHN, reducing emissions from homes and buildings is one of the most important things Scotland can do to help its contribution to climate change. The nations homes account for around 13% of Scotland's total greenhouse gas emissions. We can and must take very significant progress towards eliminating emissions from the way we heat our buildings over the next decade and reduce them to zero by 2045, the organisation said.
Key points from the EESSH analysis include:
Almost a quarter of housing stock has been improved to meet EESSH since 2015, at a cost of £645m
87% of the cost was from landlords/tenants
93% of social housing meets EESSH, or is exempt
Progress from previous years was hindered by the pandemic
Energy efficiency in social housing is much better than in other tenures
Challenges to meeting the EESSH2 target include some rural and older properties, as well as moving from a reliance on gas heating.
The full report is available, for members, on the Scotland's Housing Network website.
Scotland's Housing Network is also working with Changeworks and Collective Architecture to deliver a zero carbon event for members ahead of the 2021 United Nations Climate Change Conference, also known as COP26. This will offer opportunities to work collaboratively, identify common issues and share best practice in how to reduce emissions in social housing.
Cabinet secretary Shone Robison will be delivering a keynote speech at the event on the role of the social housing sector in Scotland in achieving net zero and the challenges and opportunities that the social housing sector faces.
Housing secretary Shona Robison said: "I'm pleased to be speaking at this event today. With evidence continuing to mount of the scale of the climate emergency, housing has a vital role to play in meeting Scotland's ambitious net zero targets and the Scottish Government is committed to working with the sector on this important issue. With Scotland's Climate Week underway and with Glasgow hosting COP26 in November, the topic must be at the forefront of all our minds.
"We are aiming for as many existing homes as possible to meet an energy efficiency rating of EPC band C by 2030, with all being required to meet the standard by 2033. All homes must also install zero-emissions heating systems by 2045. I am pleased that 89% of social rented homes are already meeting the first Energy Efficiency Standard for Social Housing 2020 milestone. We must now build on this work as part of a national endeavour to end Scotland's contribution to climate change."
Andrea Finkel-Gates, chief executive offer for Scotland's Housing Network, said: "The social housing sector has for many years focused on delivering affordable, high quality and energy efficient homes. However, there is still huge investment needed to get to zero emissions in the social housing sector. Social landlords in Scotland must work together to achieve net zero targets."
Trudi Tokarczyk, service improvement manager, is leading on the zero carbon agenda at SHN. For further information about the event, or to get involved with SHN's work on zero carbon, please contact Trudi on trudi.tokarczyk@scotlandshousingnetwork.org.