Scots rationing energy use as they struggle to pay bills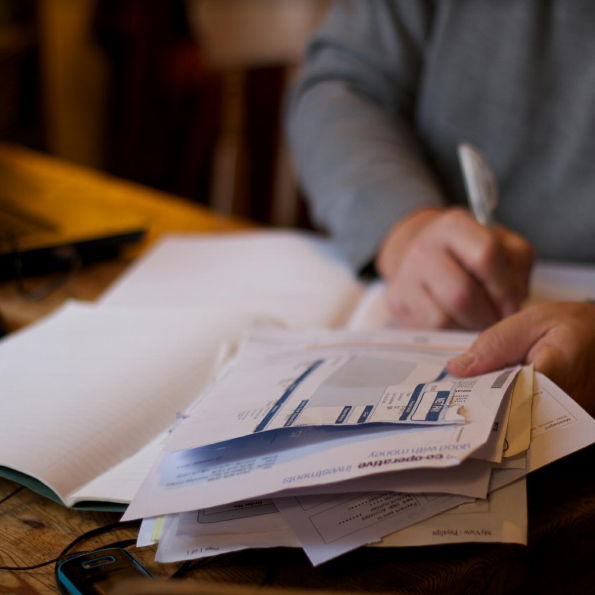 A new report by Consumer Scotland has found 43% of consumers cannot heat their homes to a comfortable level because of financial concerns.
The Consumer Spotlight: Energy Affordability Tracker shows 69% of people in Scotland are finding it more difficult than last year to keep up with their energy bills.
Consumers are rationing their energy use, with nearly seven in ten (68%) reducing their heating or avoiding the use of electrical appliances.
People are also cutting back on spending in other areas including food shopping (37%), clothes shopping (46%), and entertainment and holidays (54%).
More broadly, the survey found that more than one-third of people in Scotland (36%) do not feel they are managing well financially.
Consumer Scotland, the statutory and independent body for consumers, commissioned YouGov to undertake the research to provide greater insight into the experience of consumers in Scotland during the energy crisis. Updated statistics will be reported regularly over the next six months.
A range of financial support measures for consumers have been announced by the UK and Scottish governments to help consumers deal with rising energy prices.
However, the Consumer Scotland autumn tracker found just over a quarter (28%) of consumers were unaware of any of the financial support on offer.
And over a quarter of consumers are finding it hard to contact their energy supplier with 27% disagreeing with the statement "the supplier makes it easy for me to contact them if I need to".
Figures from the Consumer Scotland analysis shows the energy crisis is having a disproportionate impact on particular consumers including young people, women, those who use electricity to heat their homes and people paying for their energy using prepayment meters.
Chief executive of Consumer Scotland Sam Ghibaldan said: "Our analysis shows people's financial situation in Scotland was already tough and is getting worse. Some groups in Scotland are finding it particularly difficult to afford their energy bills.
"The proportion of people who do not think they will be able to afford to heat their home to a comfortable level during the current crisis is concerning given this research was undertaken before the start of the winter.
"The findings show a majority of consumers are taking action such as rationing energy use and cutting back on other areas of essential expenditure.
"At the same time, there are low levels of awareness of financial support available and increasing numbers of consumers are finding it difficult to contact their energy supplier.
"Support for prepayment meter customers should be reviewed by the UK Government, Ofgem and the industry in light of the significant affordability challenges for these consumers.
"Overall, our surveys will help improve understanding of how the wider cost of living crisis is impacting energy consumers and will help provide the evidence required to ensure financial support is directed to those most in need and energy markets are fair to all consumers in future."
Colin Mathieson, spokesperson for Advice Direct Scotland, which administers the Scottish Government's Home Heating Support Fund, said: m"This new research for Consumer Scotland highlights the incredibly challenging period we are in.
"We know that many people who were managing previously are now finding themselves in precarious financial situations due to the prices of electricity, gas, food and other products and services rising so sharply.
"As we move into the winter months, it is important that people know they do not have to struggle along – help is available.
"Advice Direct Scotland's energyadvice.scot service can help with understanding energy bills, issues with meters, complaints and disputes and switching suppliers.
"Expert advisers also help with and make referrals to sources of support for those who need help with rising energy costs, such as the Scottish Government's Home Heating Support Fund.
"The fund seeks to provide financial relief to energy consumers who are experiencing significant financial hardship or are rationing energy to get by.
"Individual households can also apply through www.homeheatingadvice.scot, by choosing the 'Household Application' route, provided they have received money and/or energy advice from an accredited advice agency.
"Advice Direct Scotland can also make referrals on to the fund on a customer's behalf."