Scottish Empty Homes Partnership pushes back conference to 22 March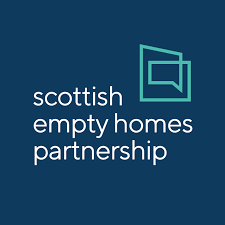 The 11th Scottish Empty Homes Conference, due to take place on Tuesday 1 February 2022, has been rescheduled to 22 March 2022 to increase the likelihood of in-person participation at the conference.
With the theme 'Empty Spaces to Thriving Places', the conference will be held in a hybrid format. A limited number of in-person tickets are still available for those attending the live event at the CoSLA Conference Centre in Edinburgh, and digital participation is available for those who prefer or need to stay at home.
Shaheena Din, Scottish Empty Homes Partnership national project manager, said: "We've made the decision to move the conference back several weeks to maximise the chance of people being able to attend in person.
"Many past participants indicated in a survey that they would like the option to attend this year's conference in person for the sake of engagement and interaction, while others prefer to participate from home, so we would like to try and deliver a dynamic hybrid conference.
"We have put together an exciting programme and the conference will be packed full of insights and expertise that will benefit both in-person and digital participants."
Tickets are available to buy online through Eventbrite. Ticket holders who cannot attend the new conference date will be refunded.
The Auction House Scotland 11th Scottish Empty Homes Awards ceremony will also take place during the conference to recognise the hard work and achievements of those involved in transforming empty homes over the past year.
Sponsorship opportunities are currently available and interested organisations can contact paul_stewart@shelter.org for further information.