Scottish Government to ban all evictions for six months
Emergency coronavirus legislation will include a six-month ban on evictions from social and private rented sector accommodation, the Scottish Government has announced.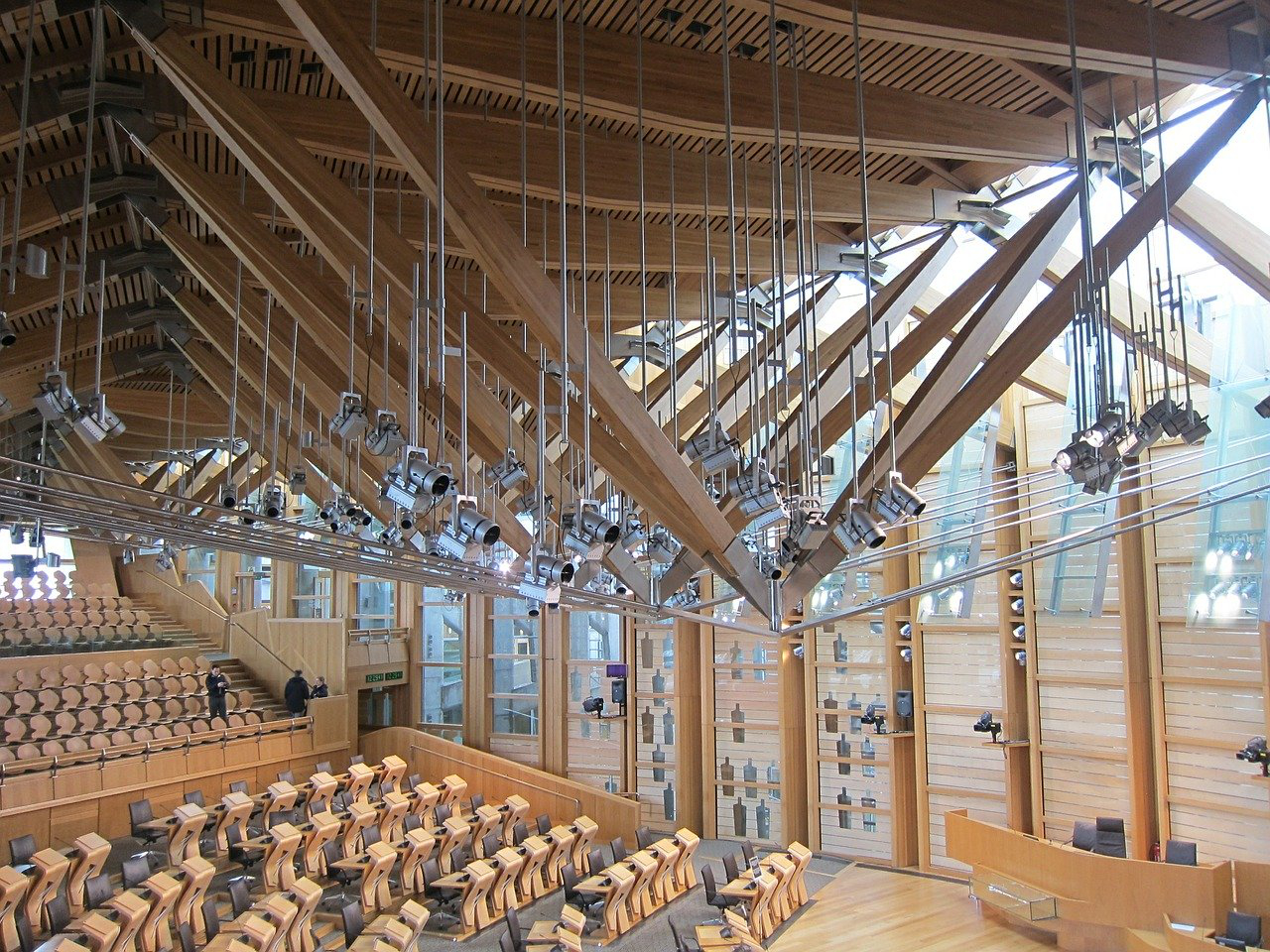 The move, which forms part of a set of measures brought in to protect people from the fallout of the COVID-19 crisis, was confirmed by communities secretary Aileen Campbell in the Scottish Parliament yesterday.
The Scottish Federation of Housing Associations (SFHA) had already confirmed that no housing association tenant will be evicted due to experiencing financial hardship as a result of the outbreak.
And despite First Minister Nicola Sturgeon indicating last week that no-one should face eviction as a result of the crisis, the position for people the private rented sector was less clear-cut.
Ms Campbell told MSPs: "Nobody as a result of this should lose their house. There should be no eviction as a result of COVID.
"The emergency legislation will have provisions to ensure there can be no evictions from the private rented sector or the social rented sector for six months.
"Aside from the legislation, I have also had assurances from the SFHA that they will not evict anyone at all during this time but of course we're going to take forward the legislative packages.
"We do not want to see anyone lose their house over the head of this pandemic."
Ms Campbell assured the Scottish Government was "looking at the number of causes for notice of eviction and to extend the majority of them for the six months".
She hoped this would "essentially give effect to the fact that we do not want to see anyone lose their house over the head of this pandemic we're trying to cope with".
The move has been praised by tenant's union Living Rent whose petition calling on the Scottish Government to take such measures has gathered more than 15,000 signatures.
David Hanson from Living Rent said: "This is a brilliant win for tenants up and down Scotland.
"It was always an absurd prospect that tenants could be threatened with eviction during a global pandemic, and this announcement from the Scottish Government is extremely welcome.
"It is now crucial that we also ensure that tenants are not driven into enormous debts over the course of the pandemic.
"When workplaces shut their doors, tenants who were already struggling to make ends meet simply will not be able to pay their rent.
"The government must, as a matter of urgency, guarantee these people the protections we need and have these rents written off.
"Living Rent will continue to vigorously pressure the Scottish Government for further tenant protections."
Mr Hanson added: "As well as these emergency measures, this pandemic has underlined just how precarious life has become for far too many tenants.
"For many of us across Scotland, we have always only ever been one or two paychecks away from poverty.
"Once this is over, we cannot just go back to normal: the government has got to take serious action on sky-high rents."
Scottish Labour also launched a petition calling for an evictions ban and rent breaks for tenants in response to the pandemic.
Pauline McNeill, Scottish Labour's communities and equalities spokesperson, said: "The news that a six-month ban on evictions in the private rented sector will be brought into force is fantastic news for Scotland's renters and will go some way to easing the minds of many at this stressful time.
"Working together with the Scottish Greens, Scottish Labour has called for this action to be put in place as soon as possible and we are delighted that the Cabinet Secretary has listened to our call.
"While we welcome today's announcement, Scottish Labour is clear: there must be rent breaks put in place immediately and the Scottish and UK governments must spell out how they will help those in arrears at the end of this crisis.
"The coronavirus pandemic is the greatest challenge we have faced in generations. It is vital that the Scottish and UK governments do all they can to protect those at risk of eviction and homelessness in this time of crisis."
Citizens Advice Scotland social justice spokesperson, Mhoraig Green, added: "This is another necessary and very welcome step by the Scottish government, which will protect tenants through the period of the COVID19 crisis.
"Making people homeless at this time makes no sense in social, economic or public health terms. We are sure that the vast majority of private landlords would agree and would not be looking to evict their tenants, but this law will stop the small minority who might have done."
Meanwhile, the Scottish Parliament has backed measures contained in UK emergency legislation which includes new reserved and devolved laws that will help to slow the spread of the virus.
The UK Coronavirus Bill, which was introduced to the House of Commons on 19 March, will:
bring more health professionals and social workers into the workforce
relax regulations to ease the burden on frontline staff
enhance public health measures designed to contain the virus or slow its spread
collect necessary information to enable monitoring of disruption to food supply chains
The Bill includes new powers that will enable authorities to cancel events and close premises, and to allow the police to compel potentially infectious people to undergo COVID-19 screening and assessment.
These new emergency powers cover a two-year period that can be extended if necessary and will only be used if required. The Scottish Government has confirmed that it will use powers within the Bill to ensure that action to implement social distancing and impose restrictions on gatherings, events and operation of business activity can be enforced.
Constitution secretary Michael Russell said: "This new emergency legislation will help to save lives as we face this unprecedented crisis.
"It is only because of the extraordinary public health challenge confronting us, as a result of the global pandemic, that these measures have had to be considered.
"These are emergency powers that will be in force temporarily and only used if required.
"I am grateful that the Scottish Parliament supported the bill and we are committed to reporting on how and when the emergency powers included in the Bill have been used."
Read all of our articles relating to COVID-19 here.