Scottish Government urged to boost plans for social homes following £3.2bn spending announcement
Increased funding for local authorities to deliver more affordable homes has been welcomed but will not be good enough to deliver the number of permanent homes needed across the country, according to Shelter Scotland.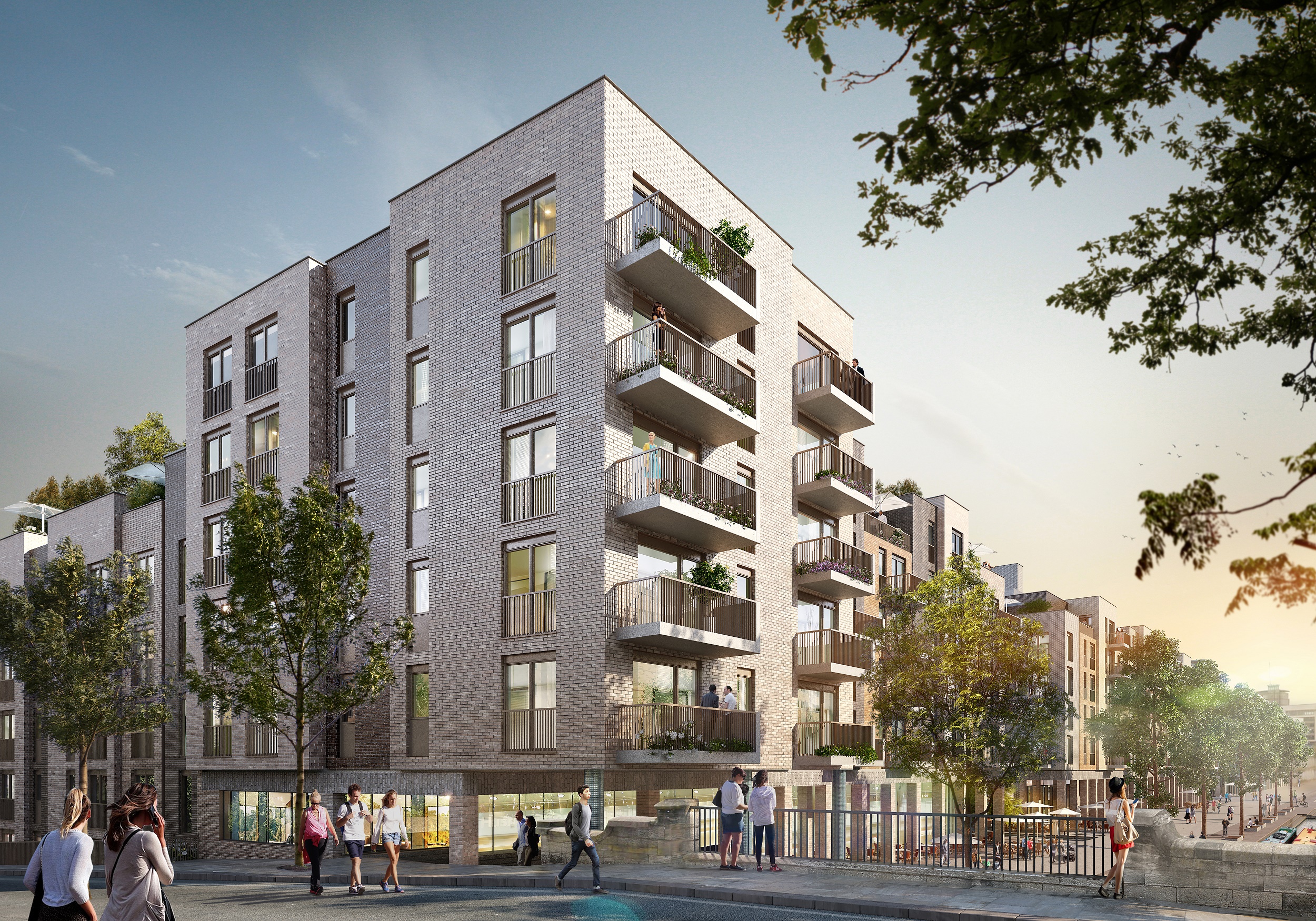 Last week, the Scottish Government announced that council areas across Scotland are to share more than £3.2 billion in grant funding over five years to deliver more affordable homes.
The uplift of more than 20% will see local authorities benefit from an increase of more than £541 million on the previous five year allocation.
However, Shelter Scotland is calling for yet more social homes to be targeted in areas of greatest need.
The charity's director Alison Watson said: "The current Scottish Government has built the most homes in a generation, but it hasn't been enough to close the gap between supply and demand. We need to be more ambitious.
"Pledging to build 100,000 new affordable homes in the next decade is a good start, but it's not quite good enough. It will leave too many people waiting for the permanent homes they need.
"We're calling on the Scottish Government to accelerate its plans to build social homes, so fewer people are waiting for the home they need. Specifically, we're calling for 37,100 social homes targeted in areas of greatest need by 2025.
"Building more quality social homes in the right places will tackle the root cause of homelessness, reduce child poverty and inequality, improve health, create jobs, help Scotland meet its climate targets and support economic growth."
The Scottish Government's announcement was also welcomed by the City of Edinburgh Council, which will receive £233.8m grant funding from the pot over the next five years.
Edinburgh is one of the most pressured housing markets in the country and needs more affordable homes to meet the needs of its growing population.
City of Edinburgh Council's convener for housing, homelessness and fair work, Councillor Kate Campbell, said: "This announcement of £233.8m funding for housing in Edinburgh from the Scottish Government over the next five years is hugely welcome. Having certainty over future funding puts us in a strong position to continue building that pipeline of social and affordable homes that we so desperately need.
"This will allow us to plan ahead and acquire sites, design and develop new homes and appoint contractors. And not only do we have certainty, we also have an increase of almost £44m from our baseline allocation over the last five years.
"Having recently met with the Cabinet Secretary to set out the challenges in Edinburgh, and the further investment we need, this is a positive response.
"We've also consistently received in-year allocations of extra funding when other local authorities have had underspends in their grant. Over the last five years this has amounted to about £40m. Our aim is to continue making the case for any future underspends to come to Edinburgh by making sure that we continue our strong track record on delivery of homes.
"And, because the need for permanent, secure and affordable housing in our city is so great, we'll also continue to make the case for additional funding for Edinburgh from the national housing budget. But having certainty for the next five years, and an increase in funding, puts us in a fantastic position just now, and gives us a really strong platform to build from."
Vice convener for housing, homelessness and fair work, Councillor Mandy Watt, added: "We have ambitious plans to grow the number of homes we own, which we'll do by purchasing homes and by building homes through our own housing development programme.
"Alongside this, we've got to find ways to deliver more affordable housing through our planning policies. Currently, the minimum amount of land for affordable homes is 25% of any major development. We are proposing that the minimum allocation is increased to 35%.
"As a council, we're committed to ending poverty and becoming more sustainable. Our house building programme will make a major contribution towards achieving that."