Scottish Veterans Residences receives £8617 from Cycling Scotland
Scottish Veterans Residences (SVR) has received an £8,617 grant from Cycling Scotland's Cycling Friendly Community Development Fund.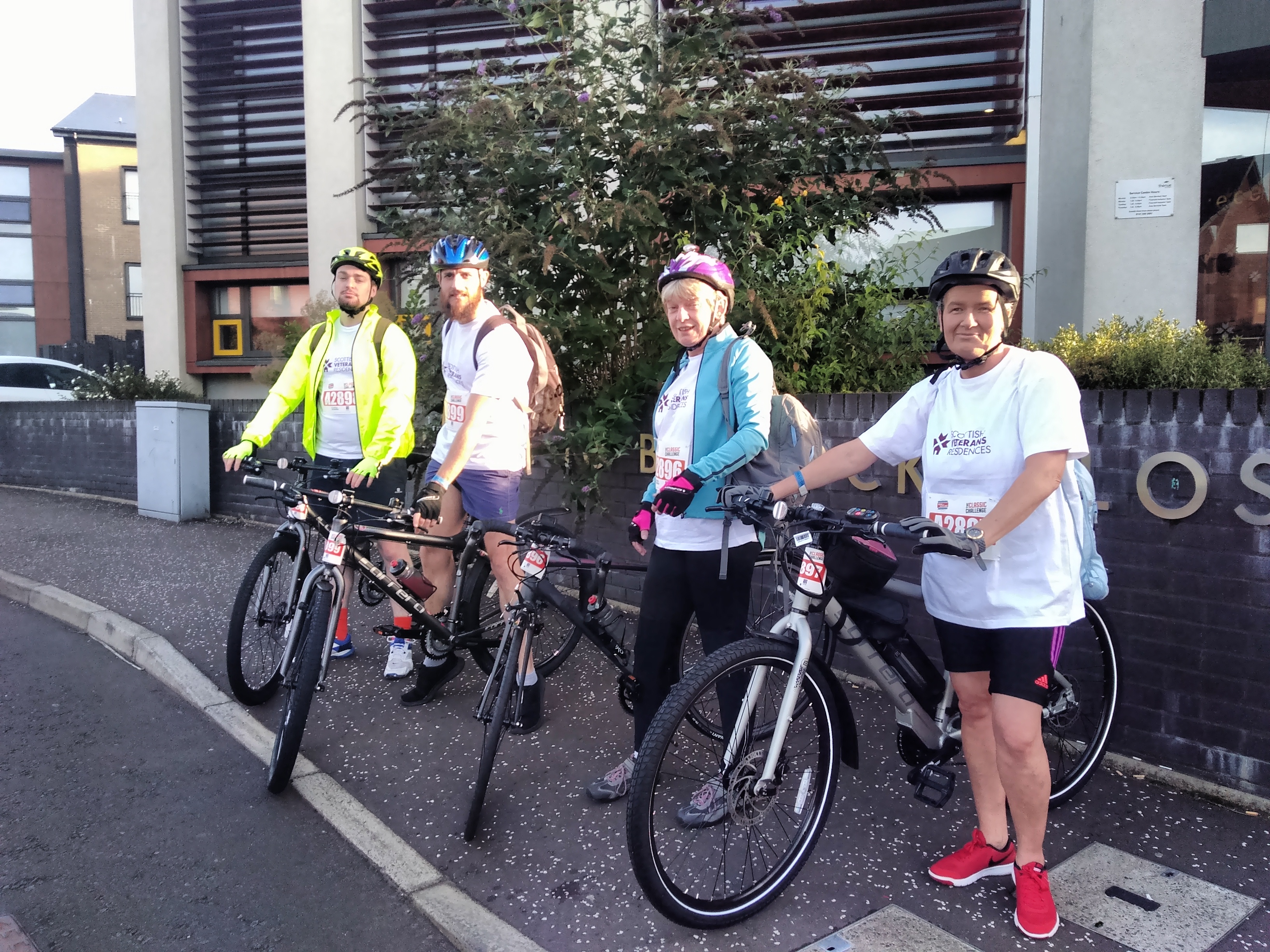 The grant will be used to purchase bicycles and equipment and will encourage Glasgow veterans to take to the cycle paths.
Residents at Bellrock Close, run by the charity, have already taken delivery of ten bikes after receiving the funding.
The grant has been divided to benefit the Glasgow-based veterans as well as those residing at SVR's Whitefoord House in Edinburgh.
The charity provides housing and support for up to 30 homeless UK military veterans at Bellrock Close.
The new bicycles provide the residents with the opportunity to take part in regular cycling activities, further enhancing their health and well-being.
Susie Hamilton, SVR's head of external relations, said: "We are delighted to receive this generous grant from Cycling Scotland as it creates a new outlet for many of our residents. Cycling is an increasingly popular activity which benefits the mind and body but most of the veterans we support are homeless and unable to afford to buy their own bikes or equipment. These funds have now given us a pool of bicycles and cycling equipment at Bellrock Close, available for our residents to use any time."
Eric, a veteran residing at Bellrock Close, added: "It's great having access to these bikes as it gives us the motivation to get outdoors and do some exercise. I also find that cycling really helps clear the mind."