Shelter Scotland hosts photography exhibition to highlight mental health and homeslessness
The Shelter Scotland shop in Glasgow's Great Western Road is hosting a photography exhibition with all the images taken by people with experience of both mental ill-health and homelessness.
The group were brought together by the homelessness charity and supported by participation experts open aye to tell their stories in a way which allowed them to campaign for change without being identified.
The images include shots symbolic of the barriers to mental health care the photographers faced while experiencing homelessness. As well as the exhibition in the shop the photographs have also been published in a booklet funded by NHS Health Scotland and Lankelly Chase.
Findings from this project are contributing to Shelter Scotland's 2019 Mental Health and Homelessness Community-Led Action Research Programme in partnership with Northern Star Associates.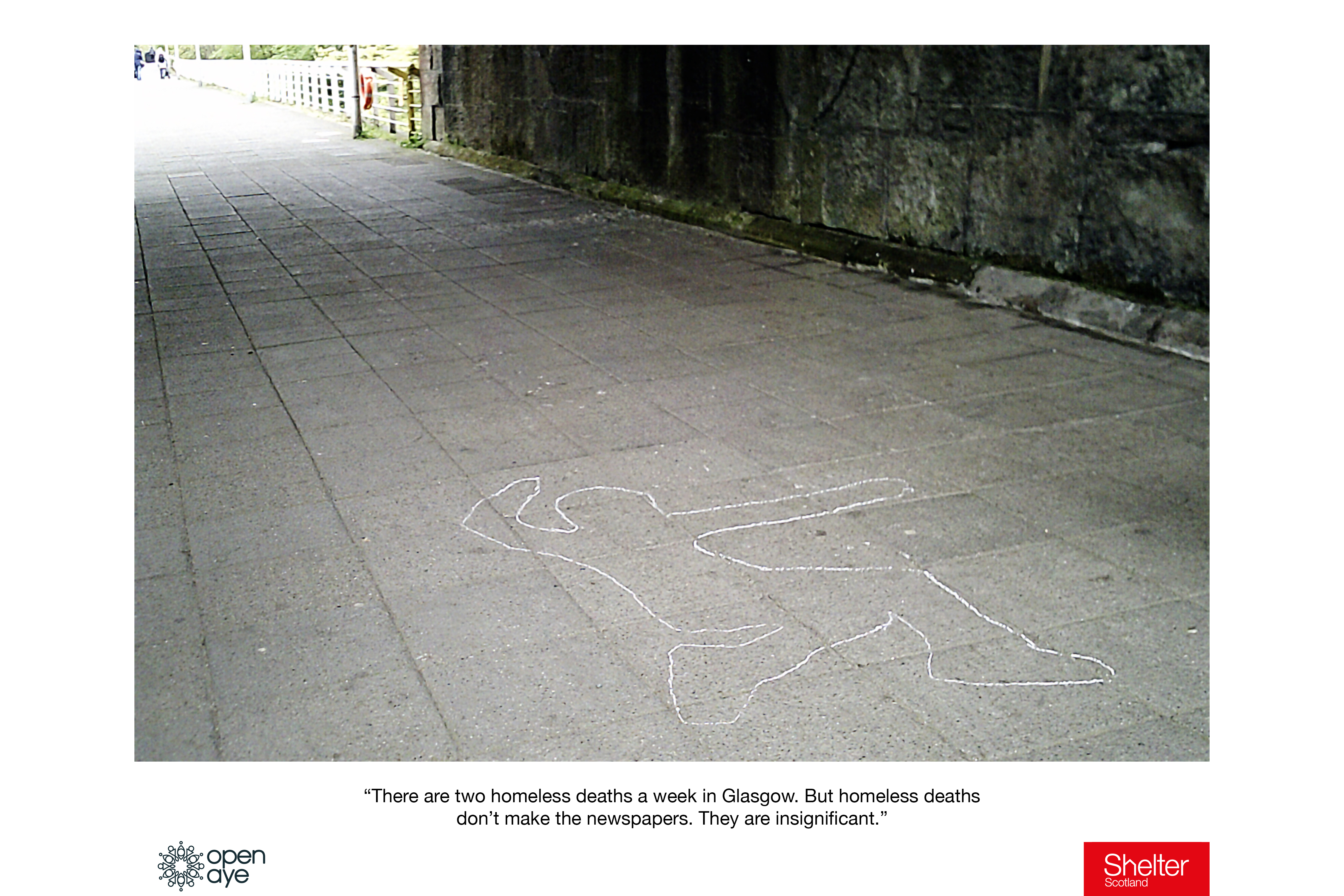 The final report with recommendations from this research is due to be published in March 2020. NHS Scotland has used the booklet to teach clinical staff working with people affected by these issues. The photographs were also used in workshops to deepen discussion as part of the research programme.
Becky Duncan from open aye worked with the group. She said: "Our participatory photo project put people with direct experience at the heart of Shelter Scotland's consultation on homelessness and mental health. The team were courageous, in the telling of their stories. They wanted to shout out about human rights abuses in the housing and mental health sectors in Scotland. Their insights and solutions are put forward in these images and words. We encourage as many people as possible to go and view this work in Shelter shop windows, this winter. "
Debbie King, senior community organiser from Shelter Scotland, said: "Shelter Scotland exists to defend people's right to a secure home. We want people who have been most affected by these issues to be able to tell their own stories in whatever way suits them.
"In this exhibition, the group of photographers have shared so much about their experiences, the danger they have faced and the isolation they have felt. It powerfully illustrates the difficulties they have faced and highlights why they have asked for the changes they believe will improve people's lives'.
"The group are clear that, in order to make lasting change, Government should share power with those who have survived the system. They have called for investment in peer support initiatives and for all services to adopt an anti-discrimination ethos.
"I'd encourage everyone in Glasgow to get along to the Great Western Road shop and see this revealing exhibition for themselves."
The exhibition will run until Christmas.