SHR CEO Michael Cameron takes position on regulatory body in Ireland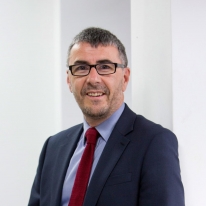 Michael Cameron, CEO of the Scottish Housing Regulator (SHR), has been appointed to the board of the Approved Housing Bodies Regulatory Authority in Ireland.
The Regulator will have responsibility for establishing and maintaining a register of Approved Housing Bodies (AHBs), preparing standards by which AHBs will be monitored and assessed, and encouraging and facilitating the better governance, administration and management, including corporate governance and financial management of AHBs. The Regulator will also have powers to carry out investigations and cancel the registration of AHBs.
Mr Cameron is one of nine appointments to the board of the newly established body announced by minister for housing, local government & heritage, Darragh O'Brien TD following a process conducted by the Public Appointments Service.
Minister O'Brien said: "I am delighted to establish the Regulator and appoint its first members. This is a significant development for the Approved Housing Body sector. This new body - The Approved Housing Bodies Regulatory Authority - will be an important element in support of our ambitious housing agenda – Housing for All.
"Approved Housing Bodies play a crucial role across the housing spectrum; delivering much needed social homes, helping families and individuals to exit homelessness and supporting people to live independently in their own homes.
"The Regulator will oversee the effective governance, financial management and performance of all voluntary and co-operative housing bodies, thereby instilling further confidence in the sector."
Educated at the University of Glasgow, Mr Cameron's career has centred on the provision of social housing, public health and welfare services, with the last twenty years in the inspection and regulation service of the Scottish Housing Regulator and its predecessor organisations.