Sigma Capital launches first PRS development in Scotland
Private rented sector (PRS) and urban regeneration specialist Sigma has started work on its first Scottish PRS development with 75 new homes to be delivered at Bertha Park.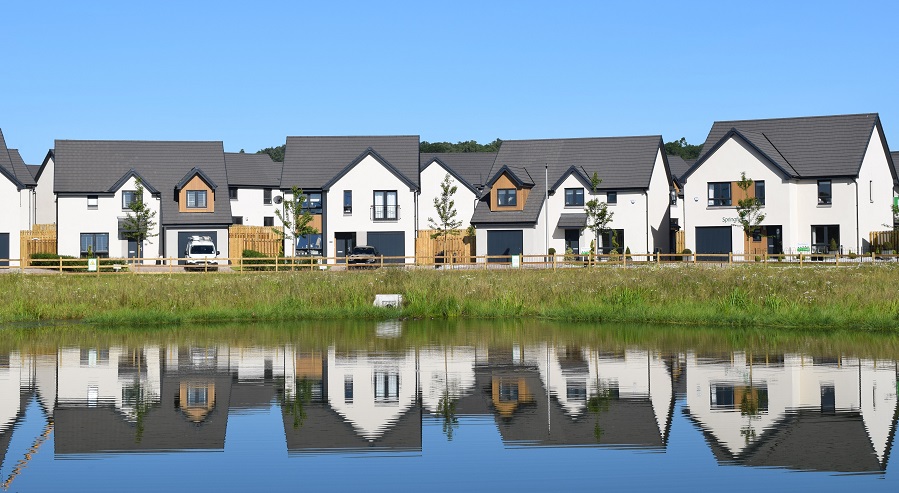 To be constructed by its strategic delivery partner Springfield Properties, Sigma said the properties will be the first development of single family homes for the private rented sector in Scotland. It also marks the launch of the company's rental brand 'Simple Life' north of the border.
The site will comprise a mix of two, three and four-bedroom houses, terraced and semi-detached rental homes with a combined estimated rental value of approximately £0.76 million per annum. It is part of a substantial, new standalone village development of around 3,000 homes already well underway by Springfield at Bertha Park, outside Perth on the Ruthvenfield Road. The gross development cost of Sigma's site is £11.75m, including land acquisition, and as with Sigma's other PRS developments, it is being delivered under a fixed-price 'design and build' contract.
Construction on the site is expected to commence in late March. The new village development is designed with strong transport links and community amenities. This includes a newly-built secondary school, Bertha Park High School, which has opened recently.
Graham Barnet, CEO of Sigma Capital Group plc, commented: "We are delighted to be launching our first new-build rental homes in Scotland, with this development site at Bertha Park, as well as our Simple Life rental brand. Our strategic delivery partner, Springfield Properties, is an award-winning housebuilder and demand for its village developments is increasing.
"Bertha Park Village offers larger homes with gardens, ample green space, and community facilities, all within commuting distance of cities, and we anticipate strong demand for our homes.
"There is a significant undersupply of quality rental homes in Scotland and we look forward to continuing to deploy additional resource in order to help meet this need."