Sigma Capital welcomes 'good progress' as directors accept takeover bid
Edinburgh-based private rental homes specialist Sigma Capital Group has hailed its "continuing good progress" as it prepares to be acquired by a pan-European property specialist.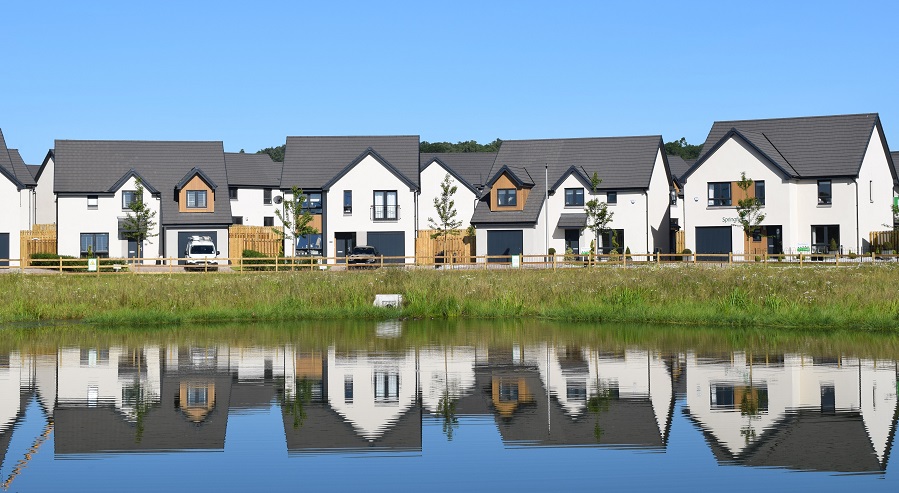 Earlier this month, an agreement was reached on the terms for a recommended cash offer for Sigma by PineBridge Benson Elliot LLP, part of PineBridge Investments, a private global asset manager with $133.0 billion in assets under management at 31 March 2021.
Sigma's independent directors have unanimously recommended the offer, and at the time of announcement, shareholders accounting for approximately 61% of Sigma's issued equity indicated their support.
Interim results for the six months to March 2021 reveal that the firm's 4,000th new rental home was due to be delivered imminently – four years after the launch of a dedicated real estate investment trust focused on the private rented sector.
A total of 956 new homes delivered during the period took its portfolio to 3,590 at 31 March 2021, with an estimated rental value (ERV) of £33.3m p.a.
Sigma also started work on its first Scottish PRS development with 75 new homes to be delivered at Bertha Park earlier this year. It is one of five self-funded projects under way providing 321 homes in total.
Revenues in the first half amounted to £6.6 million, up from £5m in the six months to the end of June 2020, following changes to the firm's accounting period. Profit before tax rose to £4.1m from £1m previously.
Chief executive Graham Barnet said: "These results reflect Sigma's continuing good progress. The recent offer for Sigma by PineBridge Benson Elliot LLP was unanimously recommended by Sigma's independent directors as in the best interests of staff, partners and shareholders as a whole, and is now following due process."