Small changes to Scottish Child Payment 'could ease child poverty'
A new report published today has revealed how the Scottish Government's Scottish Child Payment could be improved to better meet the needs of low-income families in Scotland.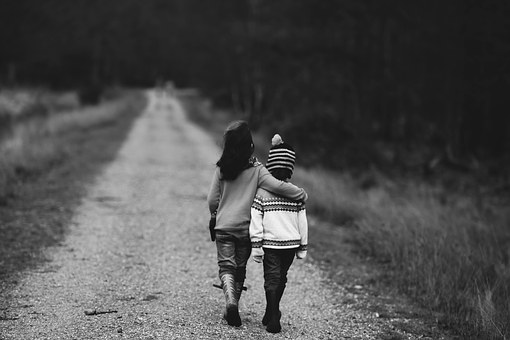 Published collectively by the Joseph Rowntree Foundation (JRF) and IPPR Scotland, the report indicated that frequent payments, increasing the payment with wages and extending the child payment to 16-18-year-olds could help ease child poverty.
The payment, which was announced by the Scottish Government earlier this summer and will begin roll-out from Christmas 2020, will see a payment for eligible families of £10 per week, per child up to 16 years old. Once fully up and running in 2022 it will lift an estimated 30,000 children out of relative poverty in Scotland.
For today's report, JRF and IPPR Scotland undertook research with low-income parents in Scotland to gain their views on the Scottish Government's proposals and to hear how they could be further improved.
The report sets out a series of recommendations, including:
Making payments to low-income families every two-weeks rather than every four, to help with budgeting, with full flexibility over how often payments are made offered over time
A 'double-lock' to increase the value of the Payment either in line with average wage growth or the rise in the cost of living faced by low-income families – whichever is higher
Increasing the cut-off age for eligible children from 16 to 18 years-old, to provide support throughout the entire childhood, at an estimated cost of £10m per year
Offering families a three-month guarantee of support into the future, making sure it's a payment families can rely on
Over time, considering a higher payment for younger children under-6 years old, and a new school holiday payment to give families the support they need with the extra costs they face during school holidays
Russell Gunson, director of IPPR Scotland, said: "It is possible to turn the tide on child poverty. We've done it before and we can do it again. For families trapped in poverty, the Scottish Child Payment will be incredibly welcome news. However, we heard consistently from families that making some small changes could make a big difference to the impact it could have for low-income parents across Scotland."
He added: "For example, making payments every two weeks rather than four could help families budget. Equally, protecting the value of the payment by increasing it with the higher of earnings or prices should sustain its impact over time. Likewise looking at increasing the cut-off age from 16 to 18 years old, would make sure families get help throughout their children's childhood."
Mr Gunson also said: "The Scottish Government deserve big credit for their plans to introduce the Scottish Child Payment. We hope the message from low-income parents we spoke to will be heard as plans for the Scottish Child Payment become a reality."