SNP calls for action on empty army homes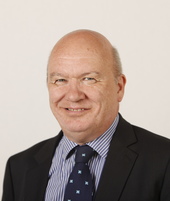 SNP MSP Gordon MacDonald has renewed the party's call for the Ministry of Defence (MoD) to use empty homes to house veterans – after new figures showed more than 1,000 army homes remain unoccupied.
The figures, uncovered through Freedom of Information, show that the number of vacant MoD properties in Scotland has increased from 690 in 2013 to 1087 this year.
While some of these properties are in need of modernisation or have structural damage, many are considered "surplus" and could be used as homes.
The SNP manifesto contained a commitment to press the UK government to use vacant MoD homes to house homeless veterans.
Gordon MacDonald said: "Veterans deserve to be supported by the UK government, and it's tragic that some veterans find themselves homeless. The MoD has a duty of care to veterans and should do everything they can to help those who struggle.
"The SNP Scottish Government is taking action to reduce the number of privately-owned empty homes across Scotland. Yet for three years, more than 1,000 MoD owned homes have sat empty – many of which are perfectly suitable for use.
"Whilst the SNP Scottish Government take action to reduce the number of privately-owned empty homes. It's not right that those homes lie empty and it is in their gift to put them to good use and support ending homelessness."