Social Housing Resilience Group issues guide on restarting services
The Social Housing Resilience Group (SHRG) has created a guide to help social landlords restart services that have been paused due to COVID-19.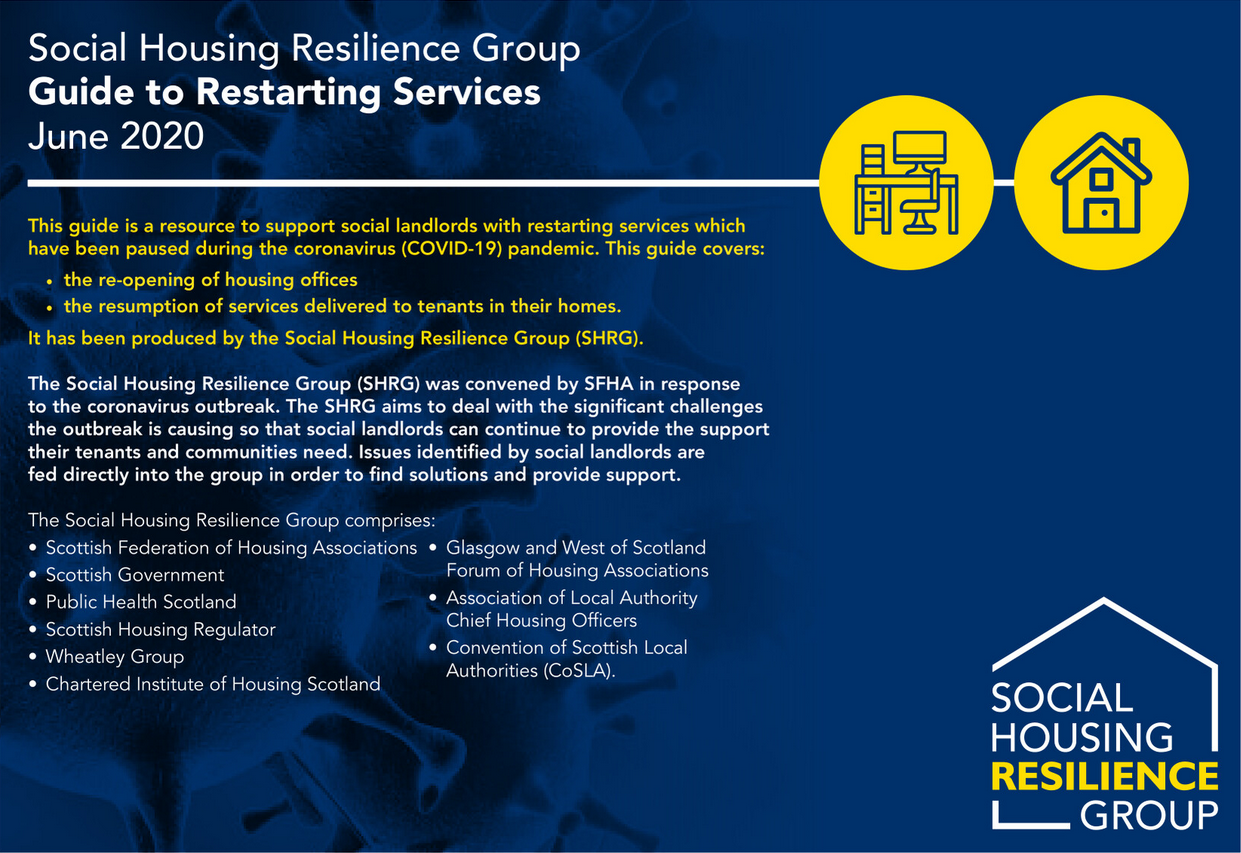 Published yesterday, the guide covers the re-opening of housing offices and the resumption of services delivered to tenants in their homes.
The document is a practical briefing note and does not replace any existing guidance for the social housing sector in Scotland, however it aims to summarise existing advice on the principles involved in re-starting services as part of the national recovery process.
The SHRG was convened by the Scottish Federation of Housing Associations (SFHA) in response to the coronavirus outbreak.
As well as SFHA, the SHRG comprises Scottish Government, NHS Health Scotland, Scottish Housing Regulator (SHR), Wheatley Group, Glasgow and West of Scotland Forum of Housing Associations, Chartered Institute of Housing Scotland, and Association of Local Authority Chief Housing Officers. It aims to deal with the significant challenges the outbreak is causing so that social landlords can continue to provide the support their tenants and communities need.
Download the guide to restarting services by clicking here.
Read all of our articles relating to COVID-19 here.