Social Housing Resilience Group updates guide on restarting services
The Social Housing Resilience Group's Guide to Restarting Services has been updated to reflect recent Scottish Government announcements and guidance regarding the construction industry and workplaces.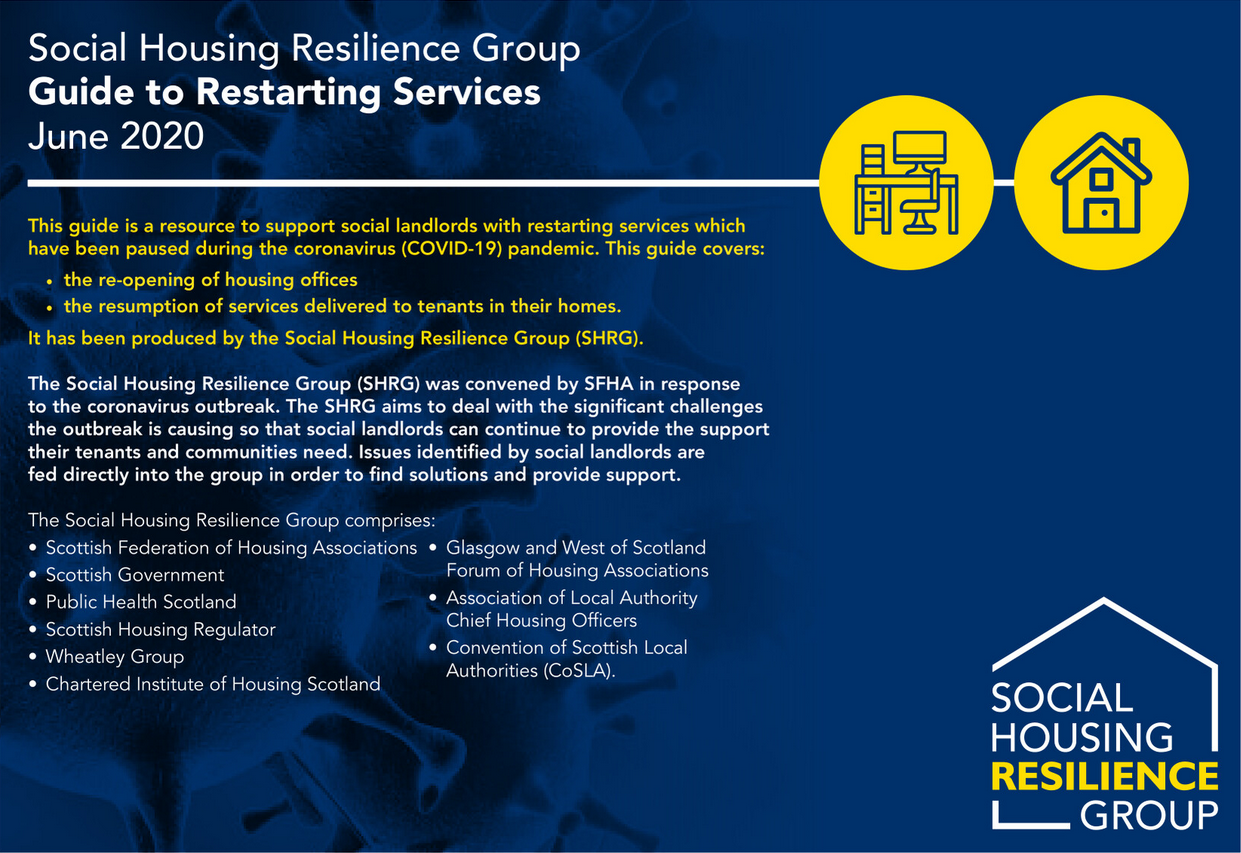 Initially published on June 10, the guide aims to help social landlords restart services that have been paused due to COVID-19.
It covers the following topics:
the re-opening of housing offices
the resumption of services delivered to tenants in their homes.
Download the guide to restarting services by clicking here.
Read all of our articles relating to COVID-19 here.