Taylor Wimpey secures deal to deliver 50 affordable homes in Hamilton
Taylor Wimpey West Scotland has reached an agreement with South Lanarkshire Council to build 50 new affordable homes at its Oakwood Grove development in Hamilton.
The development forms part of the wider masterplan for the Brackenhill Farm area, which is also recognised as part of the Hamilton Community Growth area.
Following the completion and delivery of 67 new homes for social rent at nearby Benthall Farm in East Kilbride towards the end of last year, Taylor Wimpey will deliver a similar mix and tenure in Hamilton which will comprise one and two-bedroom cottage flats, two and three bedroom terraced, two and three bedroom semi-detached as well as four bedroom detached homes.
Taylor Wimpey has designed and created an affordable housing range which has allowed its team to deliver accurate, appropriate, and responsive proposals to meet the design brief for affordable homes in the Brackenhill Farm area. In real terms, this will allow South Lanarkshire Council to take ownership of 'turnkey' homes which are ready to move into the day that keys are exchanged.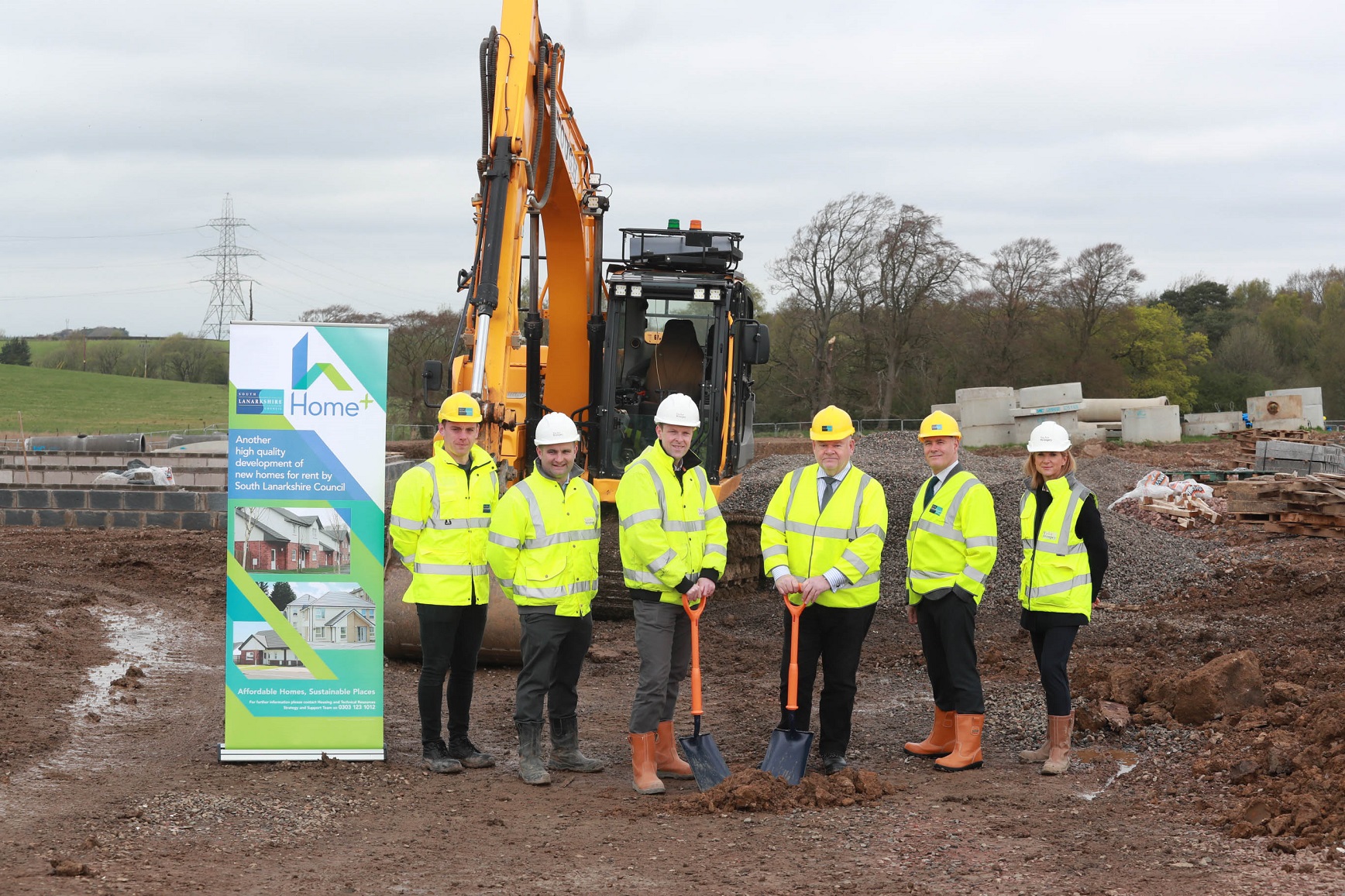 Alison Henderson, special projects manager for Taylor Wimpey West Scotland, said: "Securing this deal to provide 50 affordable homes for South Lanarkshire Council in Hamilton marks a key milestone on the journey towards creating a diverse community within the wider masterplan for the Brackenhill Farm area.
"Following our successful delivery of 67 affordable homes in East Kilbride, we have a proven track record. We are committed to continuing to work closely with South Lanarkshire Council to ensure the local community of Hamilton can reap the benefits of our long-term investment in the area through the delivery of these 50 affordable homes for social rent.
"We look forward to confirming our next steps shortly."
Councillor Davie McLachlan, chair of Housing and Technical Resources, South Lanarkshire Council, said: "This exciting new development at Brackenhill Farm supported by the Scottish Government's Affordable Housing Supply Programme funding will contribute to the council's ambitious target to deliver 1300 additional homes across South Lanarkshire in the next five years. These new homes will be a welcome addition to meet the varying needs of the people of South Lanarkshire."