Unsuitable Accommodation Order extended to all people experiencing homelessness
A plan to ensure that everyone experiencing homelessness has access to suitable quality accommodation has been brought forward in response to the coronavirus outbreak, the Scottish Government has confirmed.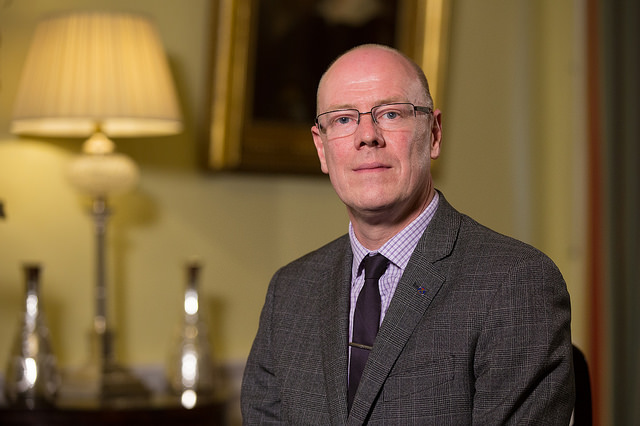 The Unsuitable Accommodation Order, which currently prohibits local councils from placing pregnant women or families with children into bed and breakfasts (B&Bs) or hotels for more than seven days, will now be extended to all homeless households.
In light of the change, the Scottish Housing Regulator has said it will take account of the impact of the coronavirus pandemic when it assesses local authorities' performance in complying with the new requirements.
The Programme for Government commitment was due to come in next year as a recommendation by the Homelessness and Rough Sleeping Action Group (HARSAG). More information on what constitutes unsuitable accommodation is available on the Scottish Government's website.
Housing minister Kevin Stewart said: "There has been a remarkable cross-sector response during the COVID-19 crisis, with emergency accommodation and support quickly given to those that need it most.
"Extending the Unsuitable Accommodation Order, a HARSAG recommendation, will provide people with quality accommodation to support their move on from homelessness.
"It is vital we protect the progress made, and ensure there is no backwards movement in local and national efforts to tackle homelessness in the aftermath of the pandemic.
"We will work with local authorities to overcome any barriers they face as we move to a new way of dealing with homelessness. We know hotel and B&B accommodation is being used during the current public health emergency to ensure there is physical distancing and ability to self-isolate - vital to suppressing the spread of the virus - so the initial legislation will be time-limited to ensure no local authority is in breach of the Order whilst they are protecting people during the pandemic."
Jon Sparkes, chief executive at Crisis, and chair of HARSAG said: "By fast-tracking this legislation, the Scottish Government is sending out a clear message that everyone should have somewhere safe and settled to call home.
"This new and progressive measure ensures that no one will stay in unsuitable temporary accommodation without access to basic facilities and support for months on end. By taking this step, the Scottish Government is clearly signalling that we should not go backwards after this lockdown ends. We have a real opportunity to eradicate homelessness across Scotland once and for all - we must now all play our part and support local authorities to make this happen."
Shelter Scotland has praised the move but called for the legislation to be matched with resources and to provide real choice and control for homeless people.
The revised law provides for the continued use of hotels and self-catering properties during the pandemic period, but only if it is possible for people to self-isolate to stay safe. The proposal will limit the use of properties with shared bathrooms and kitchens in the future except in exceptional circumstances.
The housing and homeless charity is calling for those exemptions to only be available where it can be proven to be in the interest of the individual and not simply as a cost-cutting exercise.
Graeme Brown, director of Shelter Scotland, said: "The coronavirus emergency has highlighted the dangers of unsuitable temporary accommodation to the lives and health of people trapped in Scotland's homelessness system. Scottish Ministers, some local authorities and the third sector have acted quickly to protect people during the pandemic. Today's measures must set the template for a future that puts control and choice in the hands of the individual. It will also require service providers to be properly funded to provide high quality, safe services that can meet the aim of ending the cycle of homelessness.
"At Shelter Scotland we have been campaigning for many years to an end to practice of forcing homeless people to share bathrooms, kitchens or live in cramped conditions. With experts predicting that the Covid-19 may surge again later in the year, homeless people need protection now. Shared accommodation should only be allowed where it is chosen by the individual as part of a support and recovery programme. Service providers should be required to demonstrate the consent of the individual and regulators should regularly inspect records to protect against any slip back to the cost-cutting of the past."
Mr Brown added: "The Scottish Government has shown commendable leadership and acted quickly to get people off the streets and out of dangerous temporary accommodation. Now they must match that leadership with the resources for local authorities to make high-quality temporary accommodation and support services the foundations of our efforts to end homeless altogether."
Read all of our articles relating to COVID-19 here.