Video: Caledonia doubles its presence in Arbroath
Caledonia Housing Association welcomed the final phase of tenants to their new homes on Monday in a development just off Montrose Road in Arbroath.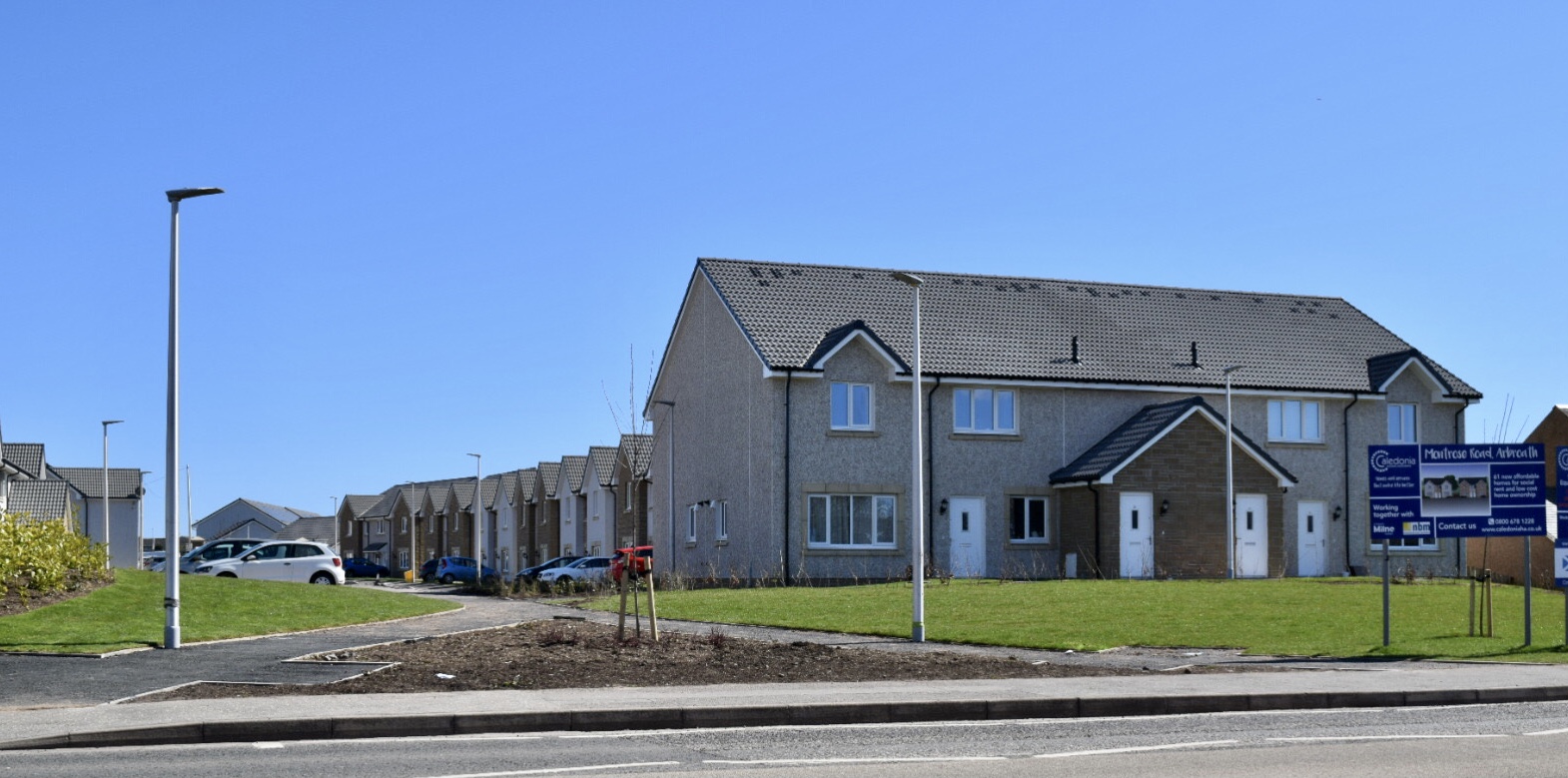 The development is a part of Stewart Milne's Monarch's Rise development and has created 61 new affordable homes; 47 for affordable rent and 14 for low-cost home ownership via the Scottish's Government's shared equity scheme.
The Montrose Road development provides much needed modern high quality affordable housing for Arbroath and doubled Caledonia Housing Association's properties in Arbroath adding to the association's developments at the Herald Building, Convent Street, Barbers Croft and Stuart Street.
Work began on the homes for Caledonia Housing Association in July 2019 and was due to be completed in March 2021 meaning they were delayed by only one month despite the construction shut down during early COVID lockdown restrictions.
The development includes a mixture of one and two-bedroom cottage flats, two-bedroom bungalows and two and three-bedroom houses all for affordable rent. Moving into their one-bedroom cottage flat yesterday new tenants Wendy Torbet and John Cameron were overjoyed with their spacious new home. Wendy and John have had a difficult year after John's recent open heart surgery.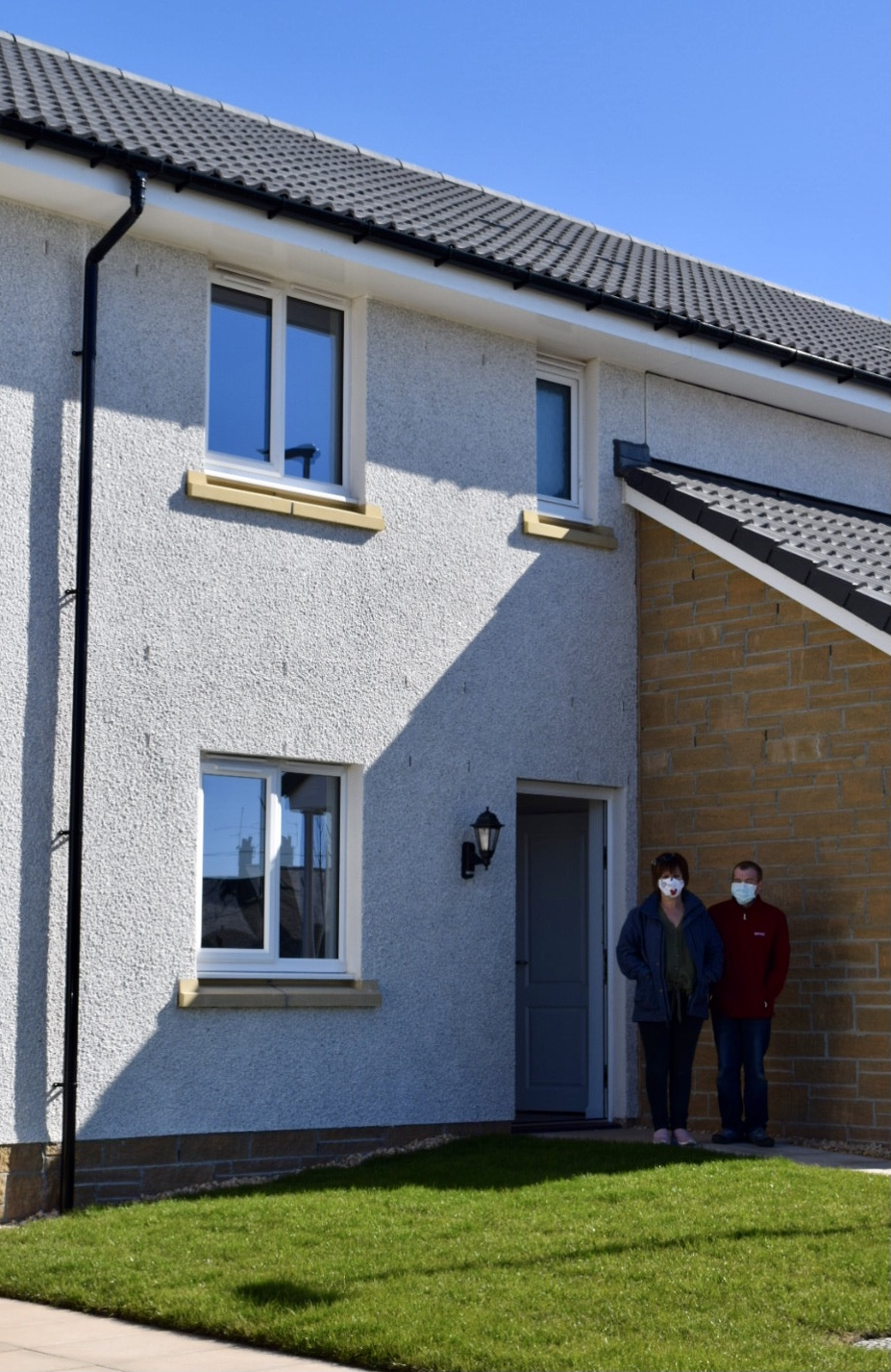 When getting the keys, Wendy commented: "With John and my own health conditions this new home is a ray of sunshine and good news for us. It is so spacious, and lovely looking out on our own wee garden. It will make such a difference to our health to be settled and closer to family. We feel like a big weight has been lifted today."
The development also includes 14 houses for sale as part of the Scottish shared equity scheme, which helps people onto the property ladder by paying 60-80% of the property price, with the Scottish Government maintaining 20-40% of the equity. The two, three and four-bedroom semi-detached shared equity houses proved very popular with only one three-bedroom house remaining available to purchase for £93,000 under the shared equity scheme. More details on Caledonia's website http://bit.ly/ArbroathSharedEquity.