West Dunbartonshire Council support service helps over 1000 residents during COVID-19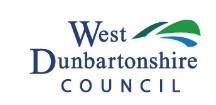 Over 1,000 West Dunbartonshire residents have received support from a service introduced by West Dunbartonshire Council to help vulnerable people during the current coronavirus pandemic.
Since its launch, 1,142 residents have received practical assistance from the crisis support service.
Those supported include residents who are isolated and don't have relatives or friends who can help and those who are self-isolating or have underlying medical conditions.
The team offers a range of advice, guidance and practical assistance seven days a week including collecting and delivering essential groceries or prescriptions, and providing befriending to combat loneliness.
Of the requests for help, a number have been given assistance from volunteers, while others have been referred for emergency ongoing support from local food banks, who have provided them with essential supplies.
The team is also contacting all residents who have been identified by the Scottish Government as required to stay at home and "shield" from the virus over the next 12 weeks.
The crisis support service is led by the council's housing and employability service with staff from Working4U and the communities team playing a leading role, backed by colleagues from across the council.
Councillor Caroline McAllister, the council's spokesperson for communities, said: "This service is doing a vital job to ensure the most vulnerable members of our community feel safe and have all they need during this difficult time. The team is working extremely hard to deal with referrals, as well as proactively getting in touch with those who are shielding.
"Even where people don't need our help at the moment, I hope they find some reassurance in knowing that we are here to help if their circumstances change. I'm so pleased to see so many residents have benefitted from this support already, and I would encourage anyone who feels vulnerable and is in needs of support to get in touch."
Read all of our articles relating to COVID-19 here.