West Dunbartonshire's annual health and social care performance highlighted in new report
A new report has shown that West Dunbartonshire Health and Social Care Partnership (WDHSCP) is performing well in providing services to children, adults and elderly residents in the area.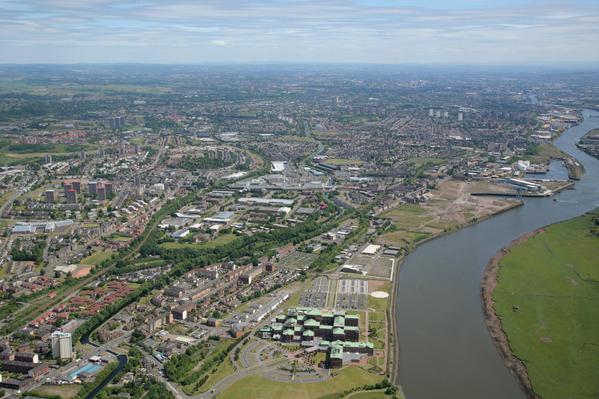 The annual public performance report for 2018/19, informs residents on the progress of health and social care services and shows the partnership is meeting or exceeding most of its targets.
Highlights in the report include 89% of care services graded as 'good' or better in Care Inspectorate inspections, the fifth-best HSCP performance in Scotland; more than 80% of people rating their care and support as good or excellent and 98% of residents over the age of 65 supported to live at home or in a homely setting.
The report also confirms that 95% of looked after children were cared for in the community and nearly 70% of young people who left care went on to further education, training and employment.
Another key achievement was that 1,790 children in the area received their MMR vaccination and the report also highlighted 89% of adults who are supported to live at home agree they felt safe.
More than £2.54 million was invested in Addiction Services with more than 90% of people receiving drug and alcohol treatment within three weeks of referral to support their recovery and nearly 70% started psychological therapies within 18 weeks of referral. The report shows the partnership invested a total of £8.13m in Mental Health Services to support the community
More than 80% of residents were supported to live independently at home with nearly 80% confirming the services and support received had improved and maintained their quality of life. And staff provided nearly 11,000 of home care was delivered to support residents remain at home. The report states that more than 98% of carers felt able to continue in their caring role and 1852 people had an Anticipatory Care Plan in place providing key information should they require hospital admission, exceeding the 1,400 target.
Of the residents who received Palliative Care, 67% were supported to remain at home and receive end of life care, in line with their wishes.
The number of residents waiting more than four weeks for Musculoskeletal Physiotherapy has reduced by 43% with nearly 40% seen within four weeks for an assessment and treatment.
Allan Macleod, chair of WDHSCP, said: "This is a very positive annual report which highlights the great work being delivered by HSCP services across West Dunbartonshire. Over 19/20, the focus will continue to be on ensuring we fully meet the needs of all residents and improve the health of our communities."
Councillor Marie McNair, vice-chair of WDHSCP, added: "The report shows we are meeting or exceeding most of our targets, which is testament to our workforce. I would like to take this opportunity to thank our dedicated teams for their continued commitment to residents who rely on our services and to ensuring they receive the right care at the right time."