Willie Robertson
It is with the greatest sadness that the board and staff of Bridgewater Housing Association have to share the news that our first chair, Willie Robertson, has passed away peacefully in his sleep after a short illness.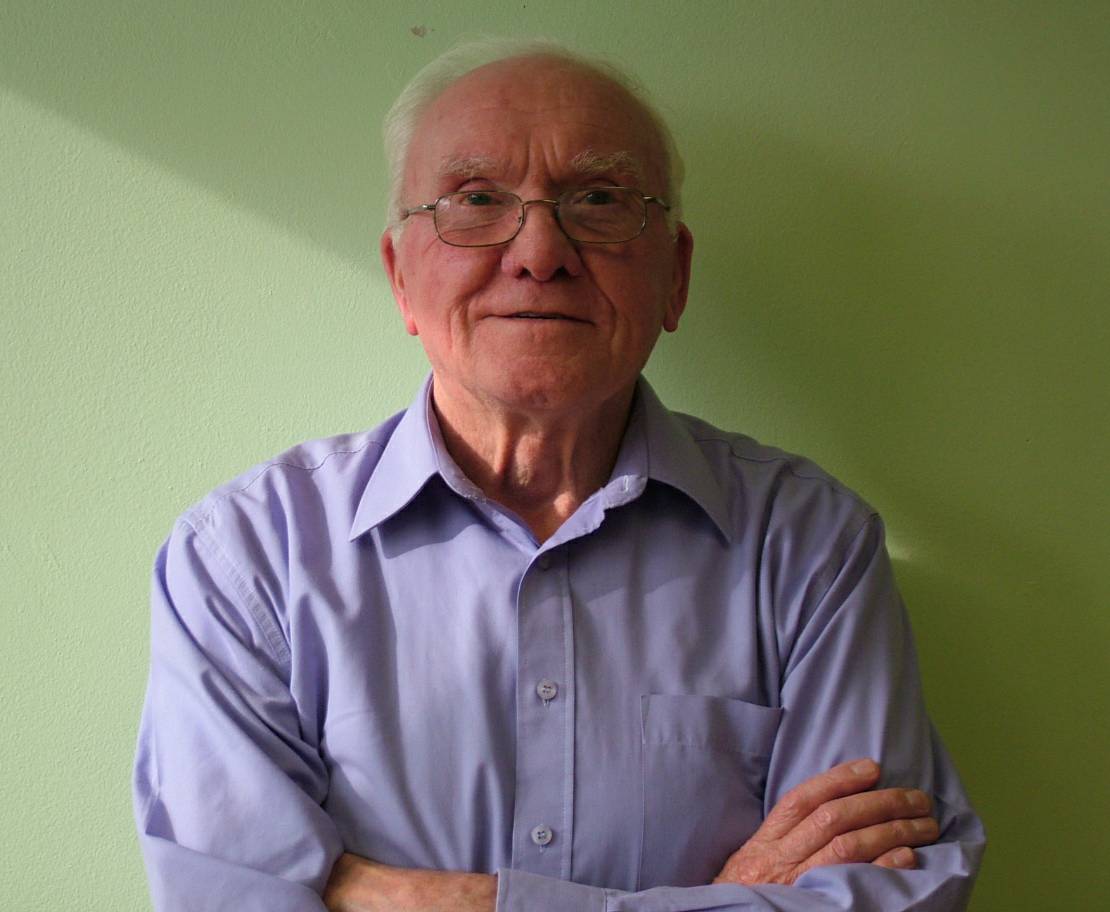 Although in later years he wasn't able to get out and about as much, people in the housing sector will remember him for his energy, eagerness and quick wit at conferences and events.
Willie moved to Erskine in 1979 with his wife Mary, (he called her Maisie, she called him Will), when the "New Community" was still under development by the Scottish Special Housing Association. At the time he was 52 years old and worked as an industrial relations officer with Talbots in Linwood.
In 1994 at the age of 67, Willie attended a meeting where he volunteered to become involved in a steering group to look into tenure diversification in Erskine. This led to the formation of Bridgewater Housing Association Steering Group in 1995, with Willie being elected as chair in 1996. Eventually, the work of the group would lead to the transfer of homes and land in Erskine from Scottish Homes to Bridgewater Housing Association in 1998. That happened in no small measure because of his personal commitment, tenacity and hard work. Though he often joked that the stock didn't transfer. He paid for it and he had to sign the £9 million mortgage papers with the bank.
Willie became the first chair of the Association and I met him in 1998 when he chaired the interview panel for its first director and that's also where a 23-year professional and personal relationship started between us.
I have no hesitation in saying that Willie was a fantastic chair and board member. He read his papers. He did his own research. He talked to other people. He attended training and conferences to increase his knowledge. And he was like a dog with a bone when it came to challenging me and my colleagues at Board Meetings – but always appropriately, more often than not playing Devil's Advocate and very often with a cheeky smile. He knew what he was up to and so did we.
Willie had to leave us in the midst of the pandemic because of ill health but he was and is always present. Even to the extent of there being a picture of him as you walk up the stairs to our office. He is always mentioned and people reminisce about what he has done in his life and what he would have been inclined to say at board meetings. For my part, I have used him as the litmus test for customer service. "What would we do if it was Willie Robertson," I often ask staff. That's kept me grounded and always doing what I think he would like us to do as an organisation. Long may that continue.
Willie is leaving a huge gap in people's hearts at Bridgewater. A very loud voice for the rights of tenants and of good customer service has been silenced but we will never stop living up to his ideals.
But he is leaving a bigger gap in the hearts of his family and our thoughts are with them at this sad time.
His funeral will take place on 17 May at 1.30pm at Clydebank, (Dalnottar) Crematorium. Because of the pandemic restrictions numbers are limited but if you would like to attend, contact me at Imclean@bridgewaterha.org.uk and I will pass on your details to the family.
Ian Mclean
Chief executive
Bridgewater Housing Association