Work begins on new council homes at Plains site
North Lanarkshire Council's latest new house building project is now under way on the site of a former primary school in Plains.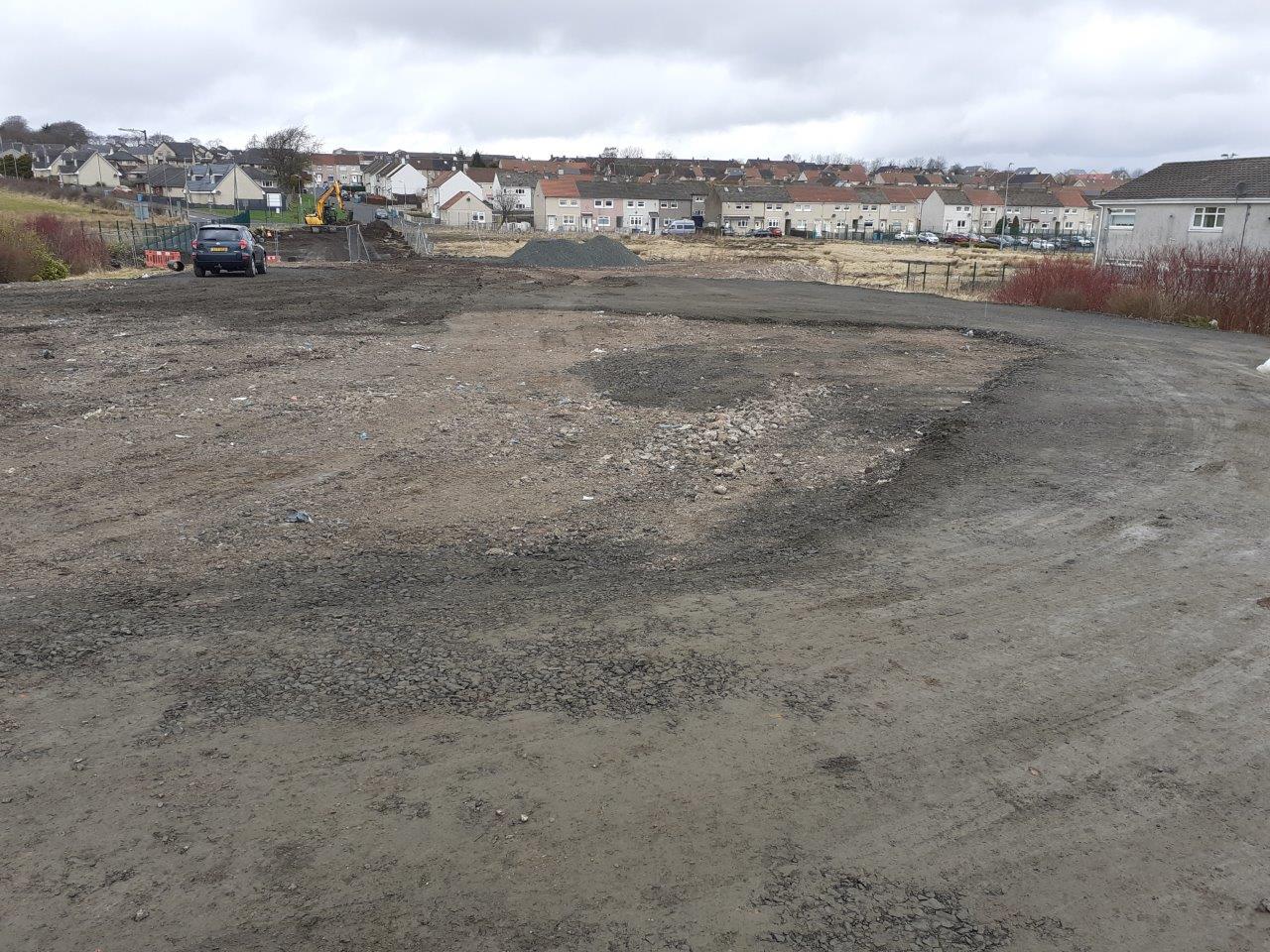 The new development at Annieshill View will deliver 16 new homes, comprising of a range of 2, 3 and 4-bedroom houses, bungalows and cottage flats – with two of the homes designed for wheelchair users and six being built to amenity standard.
The project continues the council's drive to deliver 5,000 affordable homes by 2035.
All of the new homes are designed for the future with a range of innovative features including being flexible enough to adapt as a tenant's circumstances change, are secure by design and boast a 'very good' energy efficiency rating, saving tenants money on their bills while protecting the environment.
Pamela Humphries, head of planning and regeneration, said: "We're delighted to progress another new council housing development for North Lanarkshire. It's been a challenging time due to the ongoing Covid-19 pandemic, however, we've continued to work behind the scenes to push forward our housing programme. This is the third new council house building project on site in as many months and marks a positive step on the economic road to recovery.
"Every one of our housing developments supports the local economy, community, provides jobs and improves the lives of our tenants and residents and helps us realise our vision of making North Lanarkshire the place to live."
The £3 million development is being delivered by Mears New Homes and is supported by a grant funding contribution of £944,000 from the Scottish Government.
Willie Docherty, managing director of Mears Group, added: "Mears are delighted to be involved in the continued successful regeneration of North Lanarkshire. These high-quality new homes will further enhance the offer to the residents of the area and the Mears team in North Lanarkshire are proud to be part of it."
The project's anticipated completion date is spring 2022.