Work restarts on pioneering Blackwood homes for people with disabilities
Blackwood has returned on-site to complete 24 accessible homes in Glasgow, which will help to transform the lives of people with disabilities.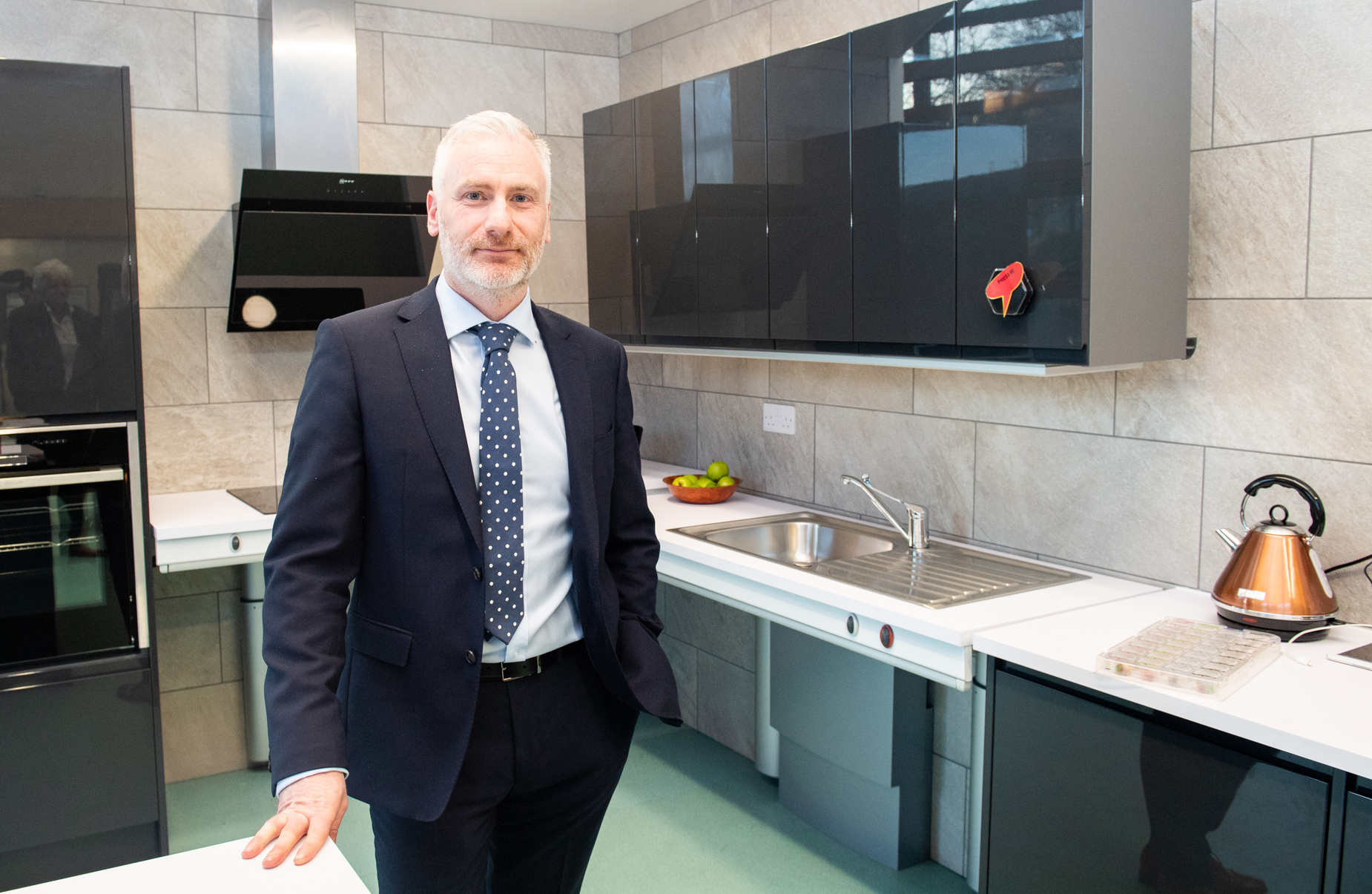 The housing provider's Helenvale development with Cruden Homes is a ground-breaking combination of accessible, affordable and digitally-connected two-bedroom homes which will maximise independent living for people of all ages and abilities. The development was suspended because of lockdown and is resuming under the new guidance for construction.
The development at Glamis Road – in partnership with the Scottish Government, Glasgow City Council and Glasgow Health and Social Care Partnership - is the latest collection of Blackwood Homes, which aims to provide a model for how specialist accommodation aimed at maximising independent living could look post-COVID.
Simon Fitzpatrick, development and commercial director at Blackwood, said: "Our focus at Blackwood is to enable all of our customers to live their life to the full, through a combination of technology and accessible design.
"One of the clear issues to emerge from the pandemic is the need to think differently about how care and support is delivered – and the increasing importance of the role that quality housing must play in the care of vulnerable people.
"This development is very timely as the need to better connect care and housing in future planning is vital as we look to the future post-COVID – something we feel is strongly reflected in the Helenvale development.
"We've had great support from DRS in Glasgow City Council to make this happen, and from their Health and Social Care colleagues, and we're delighted to be back on site.
"As well as providing beautiful homes, we've married innovative technology with accessibility and care services, making these properties the perfect combination of housing and care for our customers to live safely for the future.
"Each home at Helenvale will be completely wheelchair accessible and automated, while also providing inbuilt access to our bespoke technology enabled care system, CleverCogs."
Each home will be integrated with Blackwood's digital care system, which, in addition to controlling the smart home technology and facilitating remote GP and care appointments, can also be used to enable customers to communicate with family, friends, and carers, and access the internet.
The Helenvale site is being developed by Cruden Homes with the aim for completion by the end of September.
Fraser Lynes, managing director of Cruden Homes, said, "We are delighted to be working with Blackwood to deliver these high-quality accessible homes with leading technologies that will improve the lives of vulnerable people.
"Work has resumed on site, operating safely in line with Scottish Government guidance, and given the recent challenges of the pandemic, we are really looking forward to putting a smile on Blackwood's tenants' faces and welcoming them to their new purpose built, sustainable homes."
The first example of the Blackwood House, with its accompanying Design Guide, was launched in Dundee in June 2017. Blackwood has a programme to build up to 140 more Blackwood Houses in Dundee, Edinburgh and other areas of Scotland over the next few years, with very high demand for more of these homes.