Ypeople rebrands to Right There as charity begins new chapter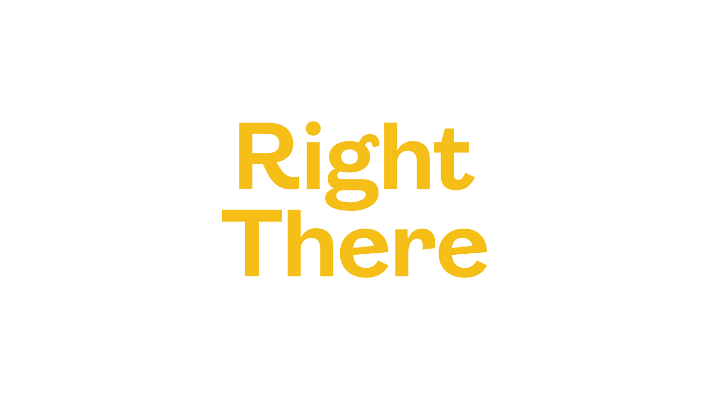 National charity Ypeople has unveiled a new name, Right There, as it launches its new chapter to prevent more people from becoming homeless or separated from the people they love.
The charity was established in 1824 to support young men in Glasgow and later became part of the YMCA movement. Over the decades, the charity has evolved and grown its accommodation and family support programmes across Scotland.
Today, it supports more than 4,000 children, families, and individuals each year – people experiencing poverty, homelessness, addiction, or broken relationships. Building on its extensive experience, the charity undertook a strategic review in 2021.
Working with the people it supports, 200 staff, volunteers, donors and supporters, the aim was to strengthen and grow its offer and provide the right support at the right time for people in a complex "post-pandemic" world.
Feedback from focus groups, interviews, and surveys, emphasised the charity's strength in building trusting relationships and working in a way that always puts people first to help them feel safer and more confident to live their lives. However, while it was clear that its programmes were impacting on thousands of lives every year, the feedback highlighted that many people involved in the work of Right There were unaware of the charity's demographics and there was no clear, unified purpose across the programmes.
Speaking to hundreds of people involve in its work, allowed the charity to clarify its purpose and define the organisation's new vision - a world where everyone has a safe and supportive place to call home. It also became clear that the name Ypeople didn't 'fit' with the charity's work or vision for the future. With its work focusing on providing the right support, in the right place and the right time, it became obvious that the charity should be called Right There. The more confident, bolder and accessible, Right There is a message of support and solidarity for anyone who may need help and it captures a sense of solidarity with the communities it serves.
Janet Haugh, chief executive of Right There, said: "Our charity Right There is guided by the belief that everyone should have a safe and supportive home– not just a roof over their heads but a place where they feel protected and accepted.
"We are incredibly proud of our history and work within local communities, from Maryhill in Glasgow to Kirkwall in Orkney. But the world is ever-changing, and we strive to keep moving forward, to provide the right support at the right time for those who need us the most.
"Sadly, homelessness is on the rise in Scotland. The people we support tell us every day about the effects living through the pandemic is having on their lives and mental health, along with additional worries due to the cost-of-living crisis. We believe there's never been a more important time for our charity to respond to the needs of those facing the toughest times in their lives.
"I'd like to thank everyone who has been involved in our work over the decades and has made us who we are today – Right There for people at home and in the community."
Sitting alongside the new five-year strategy, Right There developed its first Theory of Change – an evidence-based model which captures the journey of change people experience when receiving support with Right There.
Alongside the new name comes a refreshed visual identity. This includes warmer and calming colours to reflect the stability of Right There's psychologically informed work carried out by its trained support teams.